Adult Cricket
Our Mission
To create opportunities for people to be involved in cricket from recreation to county
Importance to Cornwall Cricket
Cricket provides people with a structured safe activity that enables people to socialise. Recreational cricket brings the community together as a hub, making the cricket club the community hub and a place where people can go to enjoy being in a safe space.
Recreational cricket enables people ability to be challenged and allow for progress to allow people to reach their potential up an down the pathway. Cricket is a place where people can get fit, train and play, developing a healthier lifestyle, both physically and mentally, which is so important.
Cornwall Cricket are able to provide standards, 'Spirit of Cricket', safeguarding, codes of practice and facilities that enable people to decide that cricket is a game for them.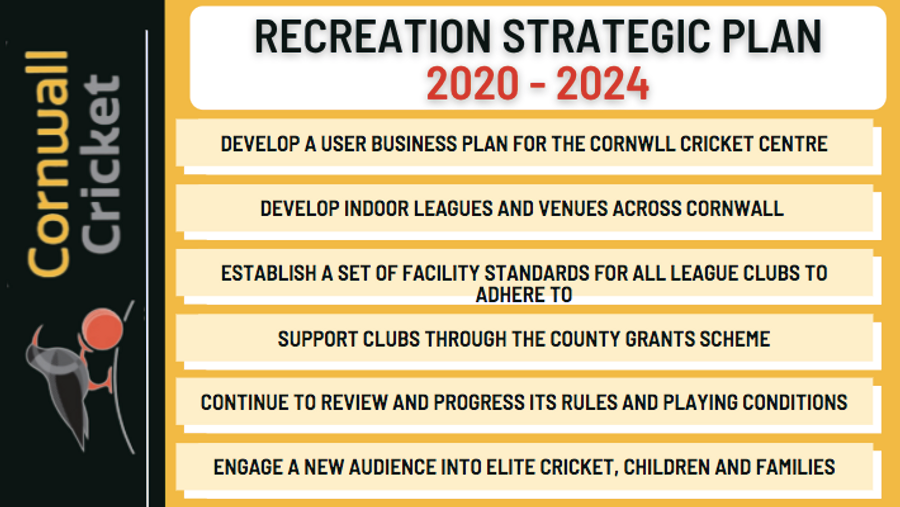 The Cornwall Cricket League has 66 Clubs and 142 teams playing Saturday cricket.
The National Club Championship Penzance only entered in 2023.
The National Vitality Club T20 Championship sees Cornwall's T20 champions (WT Edwards Cup winners) qualify to the National competition in August.
The Voneus Village Cup Cornish side Troon won the inaugural Haig Village Championship in 1972 beating Astwood Bank (Warwickshire) by seven wickets at Lord's. They won again in 1973 & 1976.
The Isaac Foot Cup, presented by Rt. Hon. Isaac Foot, M.P. in 1928 (for competition by village teams in the Callington area). 15 entries in 2021.