Cricket Centre
Cornwall Cricket Centre was a partnership between Cornwall Cricket Board, Truro College and the ECB. The facility was opened in 2009, by Giles Clarke, Chair of the England and Wales Cricket Board.
The Cricket Centre is Cornwall Cricket Boards from 4:30pm to 10:00pm each curriculum day and from 9:00am to 10:00pm each other day.
This state of the art five lane facility is ideally suited to your clubs development needs. There are five bowling machines, one for each net as well as excellent lighting (1500 lux) to make cricket an all year round activity.
The facility is also suited to indoor cricket, with it's spring netting the ball powers off to make it an extraordinary experience of playing the game.
Cornwall Cricket also have use of the six spacious classrooms for meetings or courses, these are also for hire.
Cornwall Cricket will conduct its main meeting business out of the Cornwall Cricket Centre and this is where the professional staff are housed and our County Age Group programme delivers it's winter programme.
If you would like to enquire about a booking or hiring a space/room, please contact below: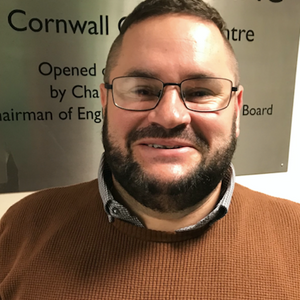 Dan Tonkin
Cricket Centre Manager