Reporting Concerns
Reporting Discrimination
We stand against discrimination in all its forms and are committed to ensuring that cricket is a game for everyone. If you have experienced or witnessed discrimination you can report it through the ECB's website: https://www.ecb.co.uk/reporting-discrimination Any reports will then be triaged by the ECB and investigated by the relevant cricket organisation.
Discrimination has no place in cricket.
The ECB is committed to taking all allegations of discrimination within cricket in England and Wales very seriously and wants to ensure that anyone can report it in the knowledge that we will act appropriately.
To tell us about something you have been subjected to or witnessed, click on the link at the bottom of the page.
You can tell us about what you have experienced or witnessed anonymously by leaving the email field blank. If you wish to be identified and/or contacted in relation to what you have experienced or witnessed, please include your name and contact details.
By submitting a form you are giving your explicit consent to the ECB reviewing the details supplied, investigating the concern (where the concern raised is a matter for the ECB) and sharing the details with any cricket organisation(s) about which there is a concern (where the concern raised is a matter for the relevant cricket organisation(s) to review and/or investigate).
Details of how the personal data you provide will be used, protected and shared can be found in our Privacy Notice.
If you would rather provide your information via letter please write to:
Customer Support Team, England & Wales Cricket Board, Warwickshire County Cricket Ground, Indoor School, Edgbaston Road, Birmingham, B5 7QX.
Reporting Safeguarding
If you have any concerns in the playing, coaching or spectating environments around Safeguarding, please make contact with our Safeguarding Officer, Jane Law, contacts below.
Please complete a reporting form to support your concern. - REPORTING FORM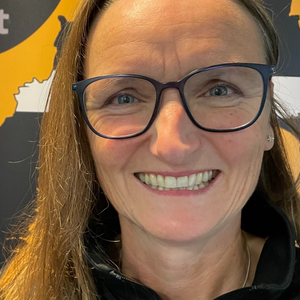 Sarah Fox
County Safeguarding Officer - Lead / Adult