Mental Health
Cornwall Cricket is aware that "1 in 4 people will experience a mental health problem at some point in their lifetime. While mental health problems are common, most are mild, short term and an be successfully treated using professional theripies, medication, self-help techniques or a combination.
Mental health is about how people think, feel and behave. Anxiety and depression are the most common mental health problems and they are often a reaction to difficult life events, such as a berevement, but can also be caused by a work related issues."
The early warning signes of a mental health problem
Losing interest in activities and hobbies that were previously enjoyed
Underperforming at work with no apparent explanation
Increased anxiety levels, feeling exhausted and restless
Isolating themselves and not wanting to socialise with friends and family
Changes in appetite such as skipping meals or over-eating/binging
Changes in perception such as hearing or seeing things that others don't
Self-harming behaviour. Signes of cuts and bruising to uncommon areas of the body
Reduced, or increased sex drive depending on the mental health
Everyone has a responsibility to look out for other people and if yo see or hear of somthing that you are not comfortable with, such as in the list above, please reach out to the person or/and your club's Safeguarding Officer.
Check that the person is ok, ask them an open question to start a conversation, 'How are you feeling? This will allow them to give you more details.
When and who to contact for futher help?
If a person is in a state of crisis, you may need to seek further help for them. This could be in the form of a trusted friend or a family member, or a health care professional.
The level of help required will depend on their current condition.
Cornwall Cricket have two members of staff trained in Mental Health, Jane Law (Adults) and Joe Skinner (MHFA). The contact cards are below. If anyone fancies a chat please give us a call.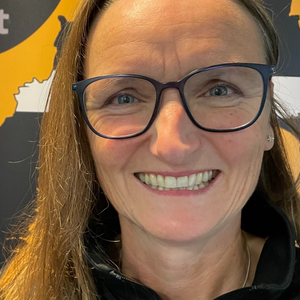 Sarah Fox
County Safeguarding Officer - Lead / Adult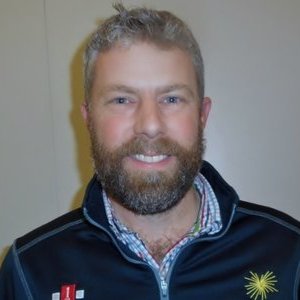 Joe Skinner
Managing Director
If you just need to talk, any time of day or night
Free listening services
These services offer confidential support from trained volunteers. You can talk about anything that's troubling you, no matter how difficult:
Rethink Mental Illness
Man Down Cornwall
NHS
You can call 111 or visit www.111.nhs.co.uk if you or someone you know requires urgent care, but i snot life-threatening, such as experiencing a mental health problem for the first time. Alternatively you could contact your GP practice and ask for an emergency appointment.
Mind
www.mind.org.uk - A-Z of mental health information
Call - 999
Experiencing serious suicidal thoughts and feelings

Thinking about harming themselves or someone else

Experiencing symptoms of an acute underlying medical condition

They have already hurt themselves
(Information taken from - First Aid for Mental Health Awareness - A complete guide to first aid for mental health, 2022)