Hayle's James Franklin is Groundskeeper of the Year
A bright young man with boundless energy, enthusiasm and eagerness to learn has emerged from a short list of six nominations to be acclaimed as Cornwall Cricket Groundskeeper of the Year.
James Franklin is the 2021 winner of the Del Codd Trophy, awarded in memory of a genial engineer and groundsman who gave great service to Cornish cricket.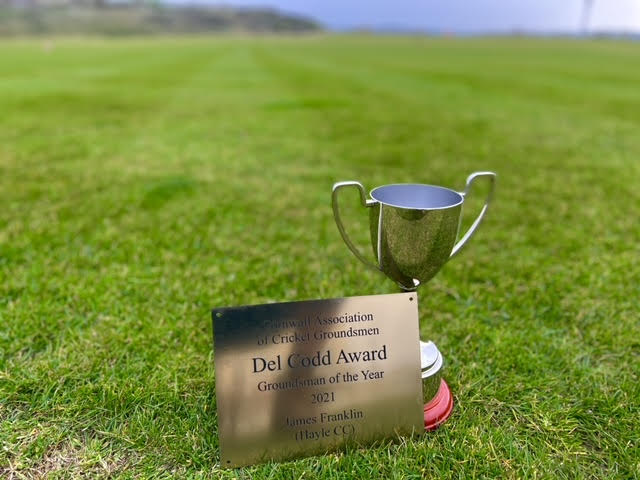 At 33 years of age, Hayle's man for all seasons and any task on or off the field requiring attention throughout the year is the youngest winner of this trophy.
Not only does he find the time to perform a leading role for Hayle 1st XI, when not playing football, golf or hurtling down the ski slopes, he prepares the ground and paints the clubhouse.
When ancient CACG emissary Robert Jobson ventured into the Towans in search of Hayle CC's Action Man, he found an emerald green square and outfield looking the best in its 60 year history.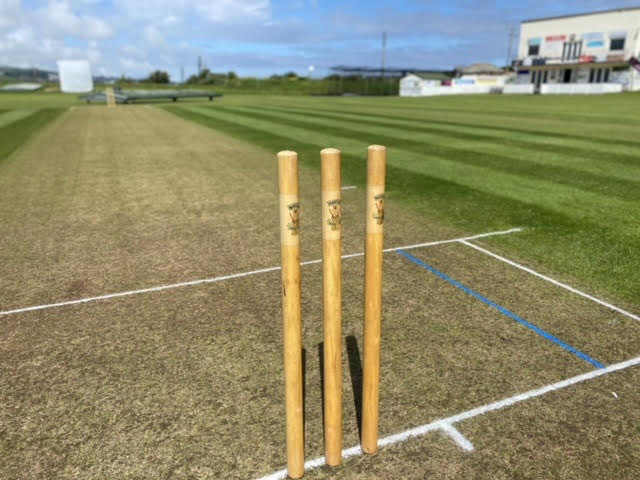 In a corner, beside the clubhouse which he is busy renovating, James was up a ladder erecting practice nets with the assistance of fellow players.
On being presented with his trophy, he was at pains to point out that he is "one of the team." Hayle's ranking as Cornwall's most improved cricket ground has been a team effort.
James, who has lived locally all his life and first played for Leedstown before joining Hayle in 2010 to progress his cricket, was introduced to groundwork by predecessor Neil Trestrail.
To ease the pressure on former Hayle batsman Neil, who continues to contribute, he began with simple tasks on match day and gradually broadened his skills and workload through the week.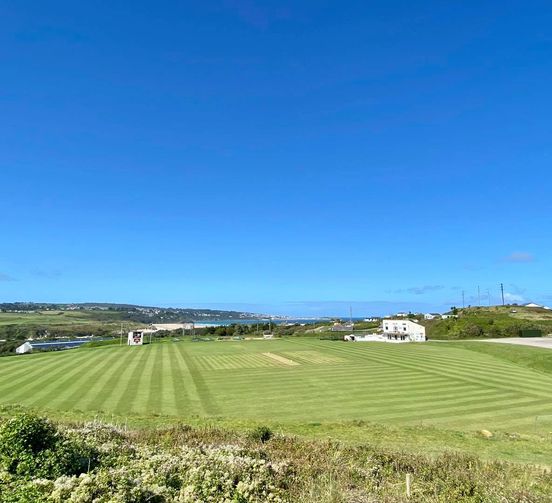 A cricket ground built in the dunes on sand is by its nature fast drying. It requires expertise on how best to grow deep rooted grass in those conditions, and when to water and roll in order to produce a decent surface for match days.
To achieve this, James cast his eyes across the estuary to Lelant and sought the local wisdom of Keith Kemp, greenskeeper at West Cornwall Golf Club for many years.
He also attended a pre-season training course at Mount Ambrose, put on by the Grounds Management Association and Cornwall Association of Cricket Groundskeepers.
He has sought advice too over the years from the CACG's newly-elected chairman Simon Johnson and the pitch adviser for West Cornwall, Jamie Stevens of Penzance.
James says he also has the fortune to be employed full time and supported all the way by Paul Lello, boss of CIB Lello Plant Hire Ltd and chairman of Hayle CC. Equally crucial, he has the support of his delightful partner Jenny. She enjoys watching the cricket at scenic Hayle CC with her best friend Holly, partner of James's best mate and fellow Hayle cricketer James Cameron.
It means he can feel free to work to the weather, and pop to the Towans when conditions are in his favour. He sees this duty as a 12 month commitment. Autumn renovation, winter aeration and regular feeding and trimming of square and outfield are essential in this era of global warming.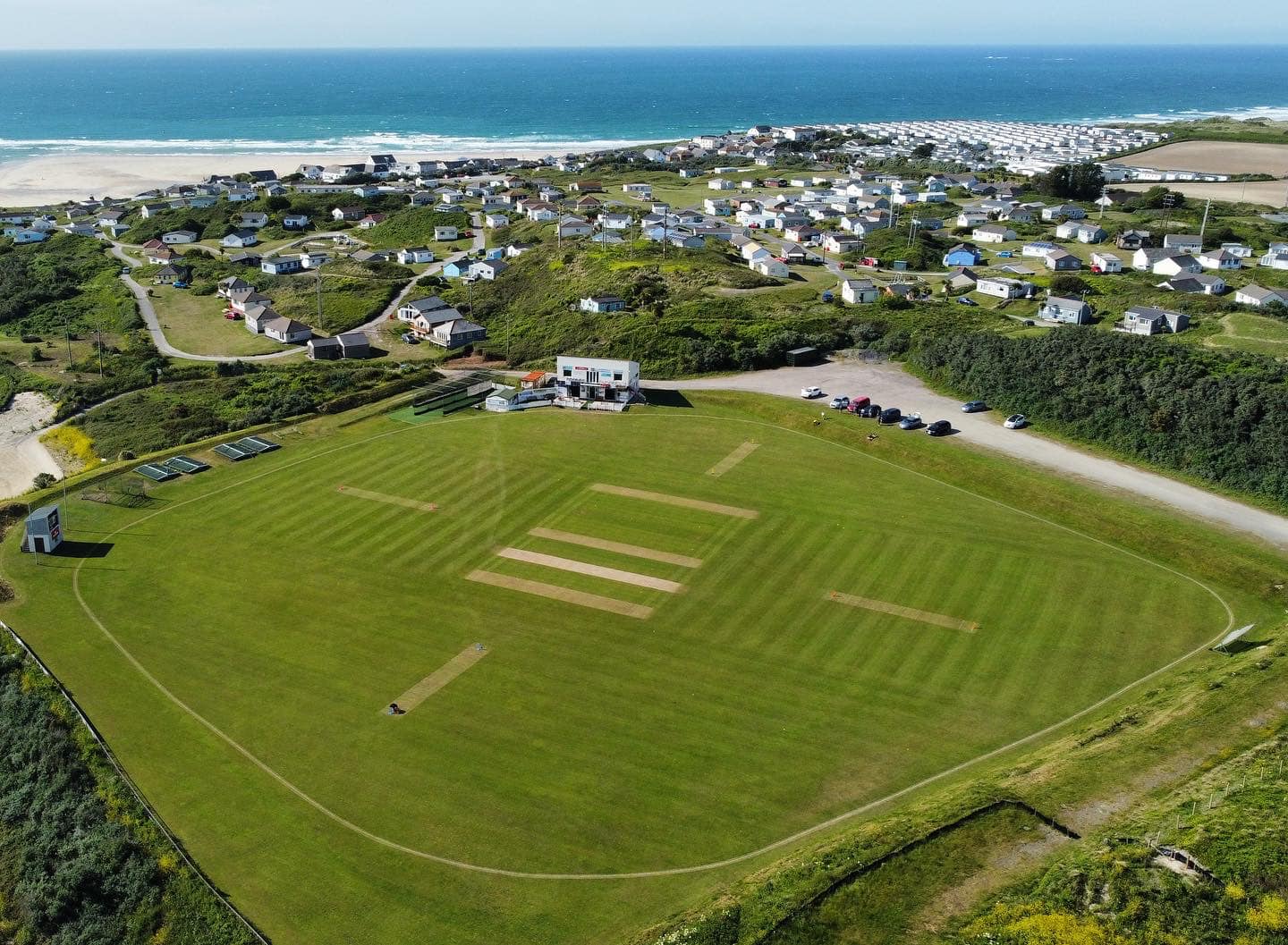 The days when winters were colder, and cricket grounds could be left to hibernate for six months, have gone. As James demonstrates daily, there is always work to be done. The challenge is to find more young volunteers like him to do that work, and keep doing it. They are gold dust.
Robert Jobson
CCG Hon Secretary