Setting up a Women & Girls' Section
Developing a Women & Girls' section at your cricket club may not be as daunting as you think. Every year, The Cricket Foundations' Chance to Shine programme brings cricket to more than 150,000 girls across the country, ensuring there's no shortage of interest. This gives the clubs of Cornwall the perfect opportunity to reach out and grow their club, welcoming a wider variety of people from their local community.
Women's Soft Ball Cricket is great fun and something everyone can enjoy! Use these guides and marketing assets to promote sessions and to ensure your festivals are a success.
The presentation below outlines the basics for building a Women & Girls' section at your club, as well as how to retain players and get them wanting to come back for more! It is also to help clubs understand the benefits of having a Women & Girls' section. Use the arrows in the bottom left corner to navigate through the pages.
If you are a club looking to develop a women and girls' section, please contact Cornwall Women & Girls' Development Officer: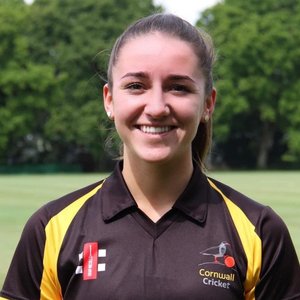 Kellie Williams
Women and Girls' Development Officer