Vacancies
County Safeguarding Officer
Role: Part Time, 22.5 hours a week, flexible
Remuneration: £15,000 per annum plus a pension
Cornwall Cricket Board are looking for a professional County Safeguarding Officer (CSO) to support and safeguard the cricket environments across Cornwall.
The England and Wales Cricket Board (ECB) and Cornwall Cricket Board are committed to ensuring that all children* and adults who participate in Cricket are made welcome and have a safe and positive experience within the cricket. The safeguarding and support of children and adults in cricket is of paramount importance to us all. (*Children refer to those aged under 18 years)
The County Safeguarding Officer acts proactively as a source of advice and support on Safeguarding matters to the Board and Clubs. The County Safeguarding Officer will provide local leadership around county safeguarding and is a champion of safeguarding in the county at all levels of the game.
This individual will provide an important link between the ECB Safeguarding Team and the club game, disseminating information in the County, and providing vital local knowledge and support in managing and investigating incidents and concerns. The individual will represent the ECB locally in relevant safeguarding settings and attend relevant meetings. County Safeguarding Officers should where requested attend County Board meetings. The incumbent will be loaned a laptop and mobile phone to use for the purposes of the role.
To apply for the position please download and complete the application form below:

Application Form - CCB Safeguarding Officer.docx

County Safeguarding Officer Job Description.docx
Deadline for applications - 5:00pm on the 8th October 2021
Inteviews will take place on the 18th October 2021
Submit your applications to Joe Skinner Chief Cricket Officer at: cco@cornwallcricket.co.uk
---
Disability Development Officer - £13,000 per annum plus expenses
Cornwall Cricket are seeking a Disability Development Officer. This is a part time role 21 hours a week to inspire and provide opportunities for cricketers with Disabilities to play the game all year round. Set up Super1 hub clubs, support and set up Champion Clubs in the community, grow the workforce, deliver Table Cricket help build up to a County representative side.
For more information and the Job Description please see below.
Applications for the position are now open.
For the Job Description please click the link.
Deadline for application 5:00pm 20th September 2021
Please send applications to Joe Skinner, Chief Cricket Officer
Directorships to Cornwall Cricket Board
Would you like to volunteer your time and help drive forwards youth cricket, or Safeguarding in Cornwall?
Cornwall Cricket is looking for two dynamic individuals who are innovative and committed to join the Cornwall Cricket Directors to take on a role on either Youth Participation or Safeguarding.
Remuneration – Voluntary Company Director role, expenses paid
The Directorships are:
Non-Executive Director Safeguarding – Role Descriptor
Cornwall Cricket welcomes applications from any person eligible to undertake the role of a Company Director.
Non-Executive Directors shall be limited to a three-year term, which can roll over into three terms (9 years maximum).
The Cornwall Cricket Board's role is to:
Setting Cornwall Cricket's vision and strategic plan, ensuring that the financial and human resources are in place for the company to meet its strategic priorities.
Provide leadership and expertise within a framework of effective governance, safeguarding and financial control that enables risk to be assessed and managed.
Set Cornwall Cricket's values and standards and ensure that its obligations to its members and others are understood and met.
To register an expression of interest, and receive an official application form, please contact: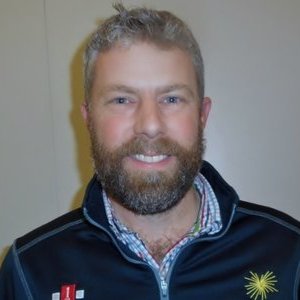 Joe Skinner
Chief Cricket Officer