Cornish Cricket receives a National Honour
The Lord-Lieutenant's Website News
Michael Weeks has been presented with the British Empire Medal (BEM) for services to Cornish Cricket, which was announced in the King's New Year's Honours list.
In a special ceremony, it was presented by His Majesty The King's representative in Cornwall, Lord-Lieutenant, Colonel Edward Bolitho OBE
The citation was read by the Chairman of Cornwall Council, Councillor Pauline Giles BEM
The ceremony was held on 19 October at Scorrier House, Redruth with the kind permission of Mr Oliver Williams.
A most fitting venue being one of the homes of a notable Cornish sporting family.
The late Francis Julian Williams, Esq., (Caerhays) CBE, JP, DL was President of Cornwall County Cricket Club for 40 years (1967-2006).
His son, Charles H Williams VMH now owns the Caerhays Estate and is the senior partner of Burncoose Nurseries, Redruth, regular winners of Gold at the Chelsea Flower Show.
His cousin Michael Williams FRICS, DL (Werrington Park) has been Chairman of Cornwall County Cricket Club for the last decade and made the journey from North Cornwall to Scorrier House specifically to be present at the ceremony. He has recently been Chairman of the Royal Cornwall Agricultural Association and regularly escorted royalty at the Annual Show at Wadebridge.
The renowned leading lady racehorse trainer Venetia Williams is also a cousin. She trained the 2009 Grand National winner Mon Morne, having previously ridden in the race. She was born at Scorrier House.
Another cousin is former journalist Robert Jobson. He is currently the Vice-Chair of the Cornwall Cricket League and President of Veryan Cricket Club.
In another branch of the Williams family Colonel Godfrey T Williams, of Tredrea, Perran-ar-Worthal, was Hon Secretary of Cornwall County Cricket Club (1910-37) before becoming the President until 1947. Perran-ar-Worthal CC continues to play at Tredrea.
Interestingly an ancestor of Colonel Edward Bolitho was Colonel WET Bolitho, the son of a Penzance banker. Having played for Oxford University, the MCC, Harrow Wanderers and the English team in America in 1886 he returned to Cornwall to work in the family bank. He played for Penzance CC and hit the first-ever county century, against Devon in 1887.
He was instrumental in officially forming Cornwall County Cricket Club in 1894 and was appointed the first captain. He was reported as a prolific striker of the ball. He died in 1919 at the age of 56.
As part of his award Michael Weeks BEM was invited to attend a Buckingham Palace Garden Party held three days before the coronation of King Charles III on 6 May 2023. The King and Queen arrived on the terrace for the National Anthem at 4 p.m.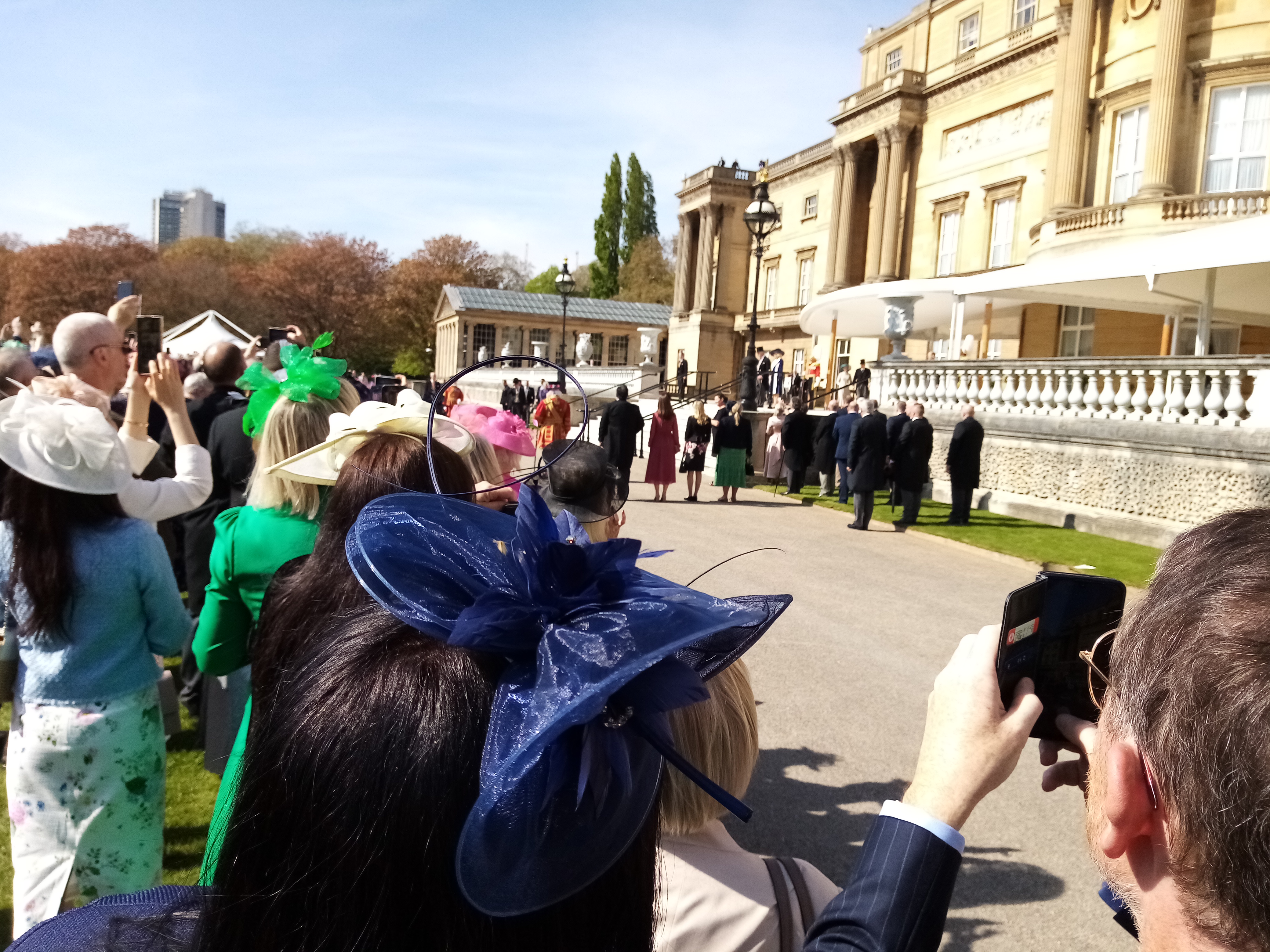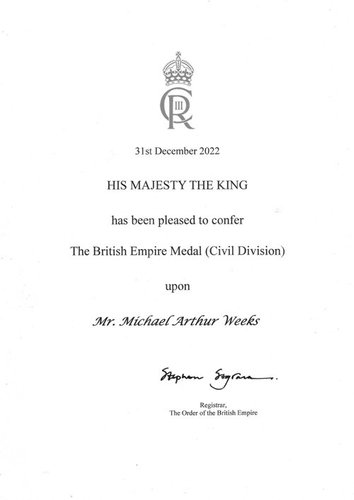 Click to view this PDF online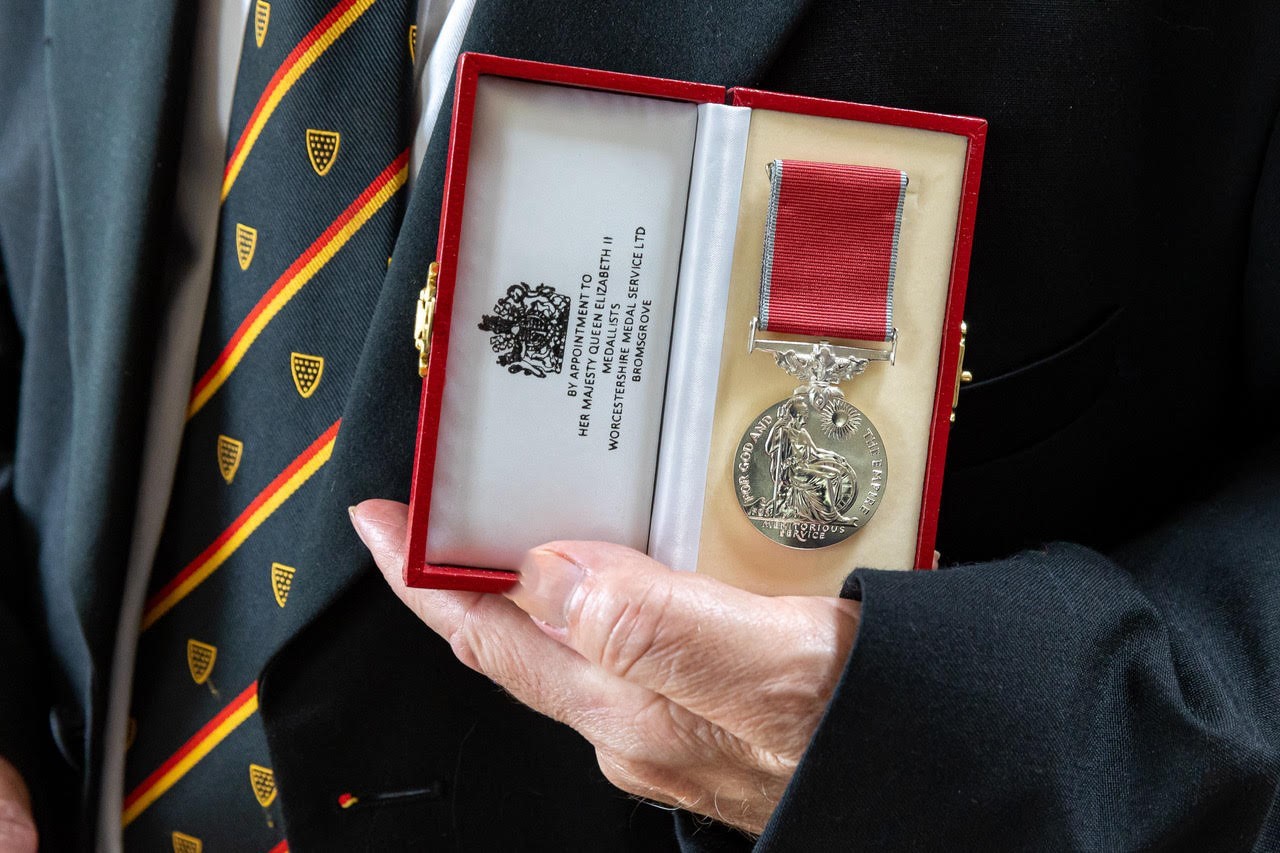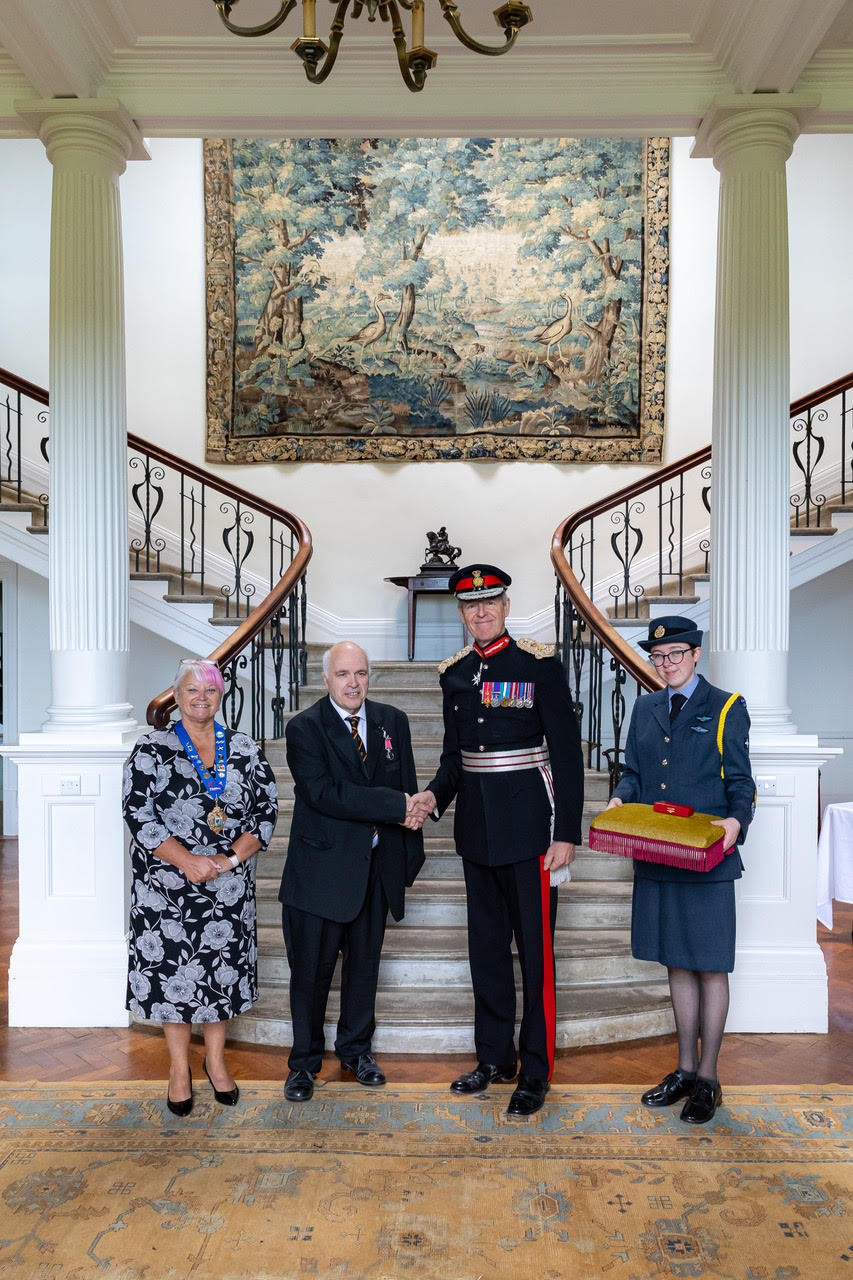 1 January 2023
Cornwall Cricket is delighted that the efforts of League Secretary and County Club Assistant Secretary Michael Weeks have been recognised with the award of a British Empire Medal (BEM) in this New Year's Honours List.
We rely heavily on volunteers to develop and deliver the game throughout the county and it's no exaggeration to say that Michael's contribution as a member of this very substantial and distinguished group has been utterly extraordinary, especially given the fact that he has served without any expectation of reward for almost fifty years. Initially associated with Beacon Cricket Club in the west of the county and the lead for media reporting of weekly results for almost as long as anyone can remember, he is respected by the whole of the Cornwall cricketing community. Of the current league management committee, his unbroken contribution extends twelve years beyond that of any other volunteer.
We salute his efforts and thank him for all that he has done to get the game on within the county. Nobody has done more for cricket in Cornwall and we look forward to his contribution continuing into the 2023 season, which should see the production of his twenty-fifth yearbook.
Well done, Michael.
Joe Skinner
Managing Director
Cornwall Cricket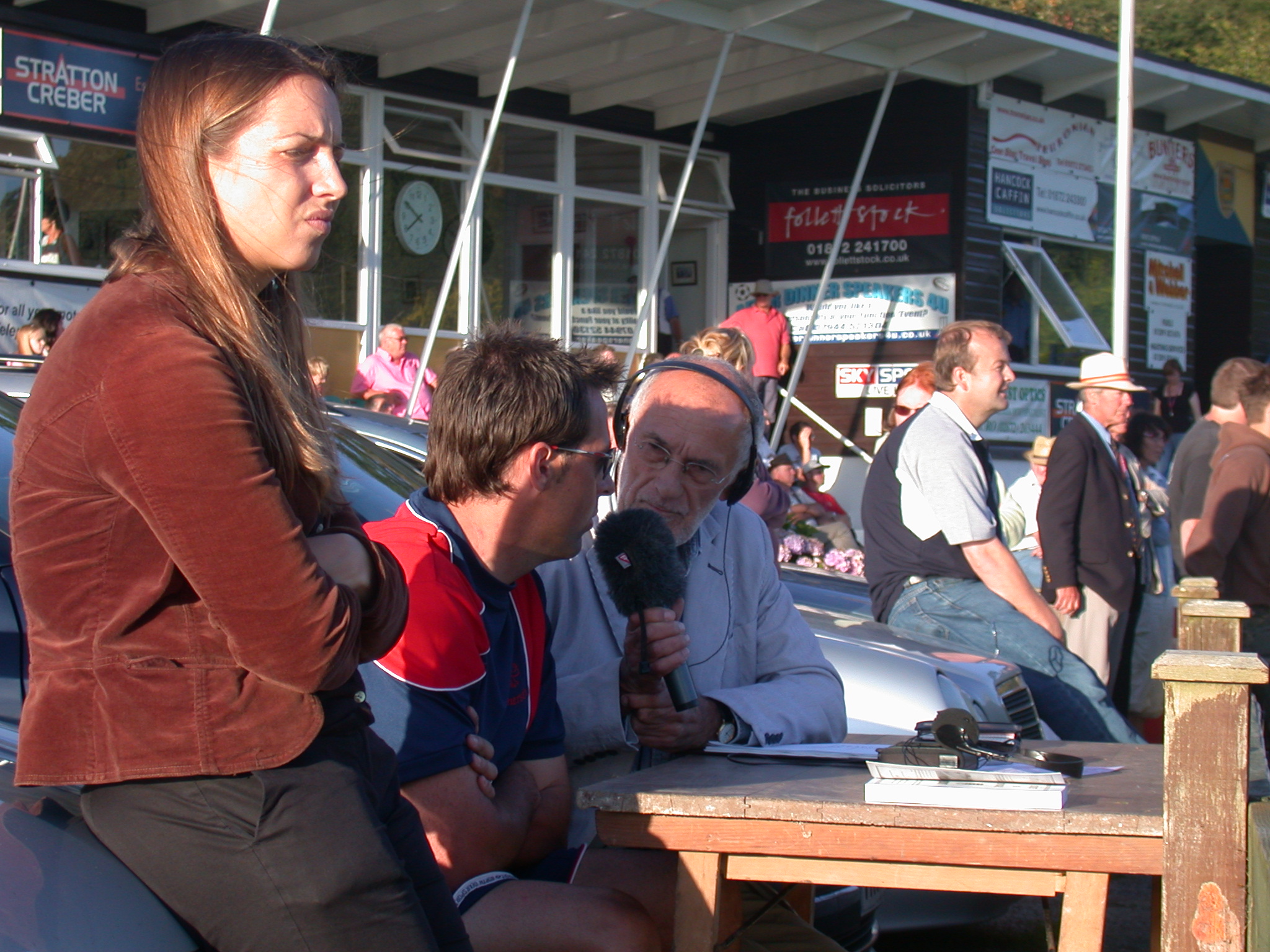 Michael Weeks of Camborne has been awarded the honour of Medal of the Order of the British Empire (BEM) for 'services to Cricket in Cornwall' in the 2023 King's New Year Honours List.
It is believed to be the first such honour to be awarded specifically for 'Cricket in Cornwall'.
Malcolm Broad received an MBE in 2000 for services to 'Schools' Cricket'.
Also, on the 2023 list is Truro CC Chairman Ian Jones, Chief Executive for Volunteer Cornwall awarded the MBE for volunteering services in Cornwall.
Michael Weeks reflected "The initial email notification marked 'Confidential' from the Cabinet Office asked for my approval for the Prime Minister to submit my name for approval to the King! Not being the contents of an everyday email I initially thought it was a scam and almost deleted it. I've kept many things confidential over the last 30 years but none more difficult than this having to keep it to myself for over a month. I still can't believe it and am immensely honoured and very proud to accept the award. My thanks of course to all my colleagues for their support and help over the years. The number of congratulations and kind words I've received since the announcement has been unbelievable and quite humbling"
Michael was brought up watching the title-winning Camborne teams of the early sixties. Numerous family members featured including former England prospect Raymond Weeks, who had returned home following an eight-year first-class career with Warwickshire.
He learnt to score and play at adjoining South Crofty and Heathcoats CCs before moving up to Beacon in the drought summer of 1976. He served the club for 25 years beginning as second-team captain before taking up club scorer duties. He was head groundsman for two decades, and the club secretary for 12 years.
It was during that time he was elected to the Cornwall Cricket League Management Committee in October 1992 and has just completed 30 consecutive years as a member. Around the same time, family friend Mike Evans became Cornwall League Secretary and Michael assisted him, including creating a complex fixture matrix, still in use today. In January 1995 the League were looking for a first-ever Press Officer. Michael volunteered, and continued ever since. It is now part of his duties as League Secretary, which, following in the late Mike Evans' footsteps, he took on in 2020.
After the Cornwall Cricket Board was formed in 1996 Michael was invited to create and edit a Yearbook from scratch. The 300-plus pages became known as the 'Black Book' and ran for 22 print editions until the pandemic struck in 2020. He also created the Cornwall Cricket website in 2001 and ran it for 20 years. He still contributes the League and County Club data to the present site.
He joined the County Club Committee in 1998 becoming the Club Archivist, and Media Officer and scoring the odd fixture including the first-ever three-day game in 2001 at Bridgnorth in Shropshire. He has become Assistant Secretary recently dealing with admin including Hotel bookings and ECB Player Registrations.
From the early 2000s, he took on Cricket Correspondent roles for The Falmouth Packet, Cornish Weeklies and Western Morning News plus for a decade compiled the Sunday Independent Results and Reports.
Following cut-backs, he still provides a weekly results and fixtures service to the local press.
Also for the last two decades, he has contributed weekly to the BBC Radio Cornwall Summer Saturday sports programme and daily updates supporting Sports Producers Denis Nightingale, Matt Sandoz, Emma Vardy and Ross Ellis.
From 1995 - 2000 Sports Producers David White, Nick Serpell, Stuart Gardner and Jane Friggens were also informed of overnight news and weekend previews.
Congratulations to Michael Weeks of the @cornwall_league who has been awarded a BEM (British Empire Medal) in the new year honours list for his contribution to cricket in Cornwall. Richly deserved.

— Kevin Marriott ❤️🤍❤️🤍 (@KJMsport57) December 30, 2022
Weeksy!@CornwallCricket legend and Camborne's finest tomato grower, Michael Weeks, receives a BEM in the New Year's Honours list.

Rock on Weeksy!

— Ross Ellis (@RossEllisRadio) December 31, 2022
What a man, without Michael Cornwall cricket wouldn't be here. Absolutely fantastic effort from him 💪🏼🎉 #cornwallcricket #welldeserved #topbloke https://t.co/lKYXulQ6OG

— Hayle Cricket Club (@HayleCC) January 1, 2023
One of the finest servants to cricket and a lovely man - so delighted to see this recognition for Michael 🎉 https://t.co/EiPmHetBJF

— Sean Hooper (@seanhoops163) December 31, 2022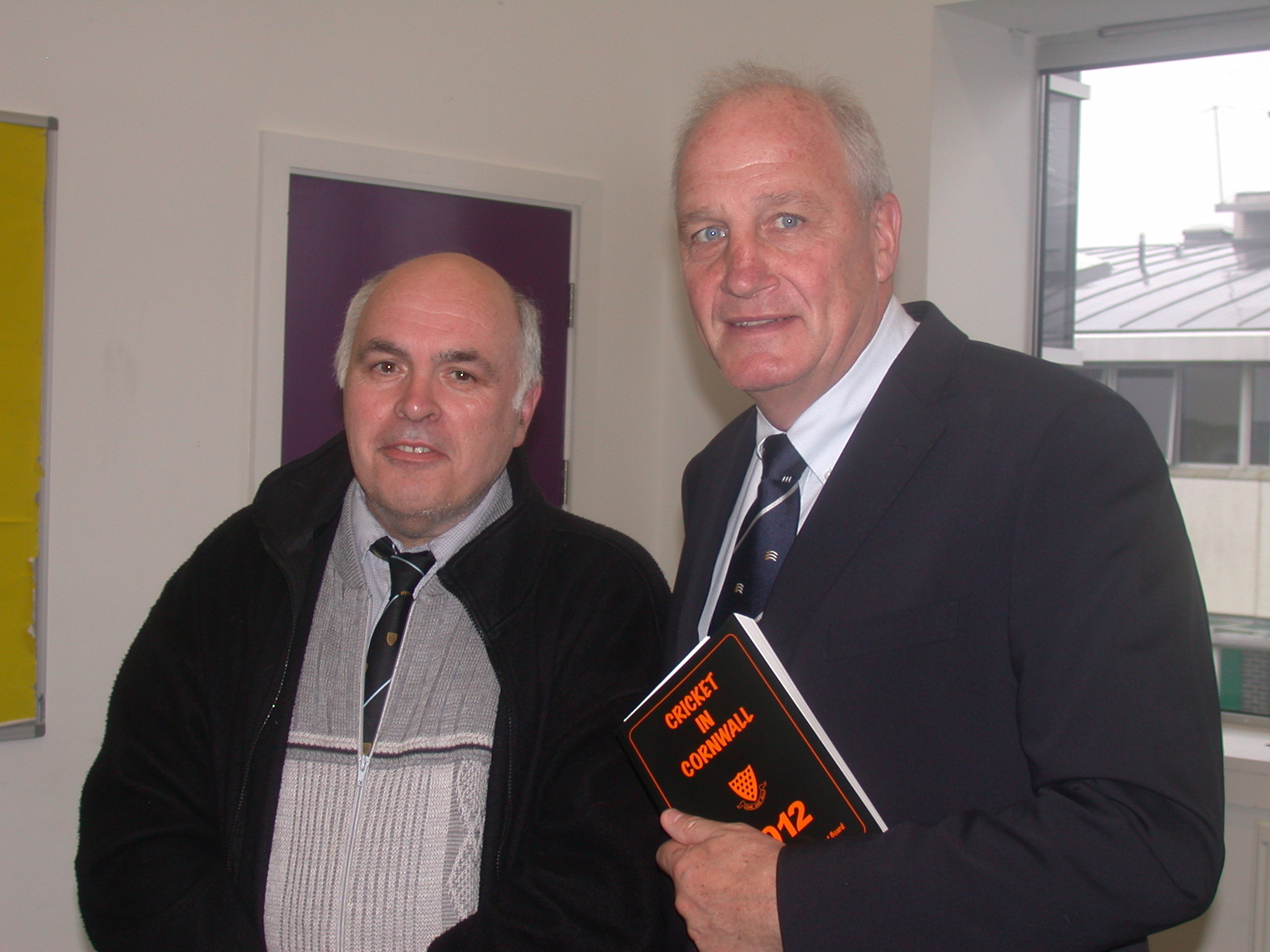 ends