Teacher Training
Teachers School Portal
Chance to Shine has existed since 2005 and along the way they have learned a lot about how the game can inspire, engage and develop young people of all abilities.
Chance to Shine have captured, documented and shared their learning by developing this FREE teacher/coach portal.
Through the FREE teacher portal Chance to Shine have created a powerful bank of free resources for you and your school. These include lesson plans for cricket coaching sessions, instructional videos for all the skills and drills and top tips from the professionals.
Let's Train the Teachers! What is on offer?
Informal Teacher Training
We can arrange to visit your school and deliver an informal teacher training session to multiple members of staff within your school.
How long is the course: - Max two hours
What is it: - You learn a heap of basic softball games and activities that can be translated into game play, but this is about you and what will benefit your school, so it's bespoke to meet your needs.
The benefits of this are:
It meets your OFSTED training needs
It is in your environment, so saves time and money for your staff
You can see what can be done in your field or playground
Cost: - Free (if your school is linked into Chance to Shine School for that year); If your school is not receiving Chance to Shine, then we can come and deliver for a small fee
If your school would like to arrange an informal teacher training session for your school, please contact Chris Anderson: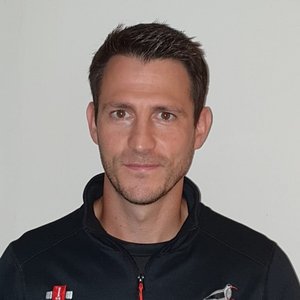 Chris Anderson
School and Club Development Officer (East & Lead)