Chance To Shine

Chance to Shine is a national charity that aims to give all children the opportunity to play, learn and develop through cricket. Chance to Shine believe that cricket can help to develop the personal, social and physical skills of the 500,000 children that we work with every year.
Chance to Shine works in schools to provide children with a brilliant first experience of cricket.
As well as the physical benefits of regular activity, we use cricket to teach children important key life skills that will help them beyond the playground. Through the values of cricket, we teach children about respect and fair play.
Cricket is also an effective way to develop skills like communication, leadership and perseverance that will benefit them throughout their life.
Cricket is an inclusive sport, where girls and boys can play and learn together. We think that normalising female participation in cricket is a hugely important and valuable part of the work that we do. Of the five million children that Chance to Shine has reached since its foundation in 2005, 46% are girls and this figure is rising. We think it is important for girls and boys to learn to work and play together from an early age.
Chance to Shine in Cornwall
Cornwall Cricket is funded by Chance to Shine to deliver Cricket in schools. Our focus is to send coaches in to school to support the delivery of cricket coaching.
We have a menu of programmes available for schools to access via our Chance to Shine funding:
Key Stage 1 and/or 2 Whole School Programme, consisting of:

Six week programme of cricket coaching
An induction visit from one of our coaches
An assembly
Create playground leaders
Final week of fun games and competitions
Access to either an informal teacher training session or an ECB Cricket for Teachers course

Engagement Day Key Stage 1 or/and Key Stage 2 - A one off whole day visit to your school during which we will:
Each year, all of our offers are promoted directly to schools via regular emails.
However, if you would like to enquire about receiving support through Chance to Shine in your school, please contact Chris Anderson: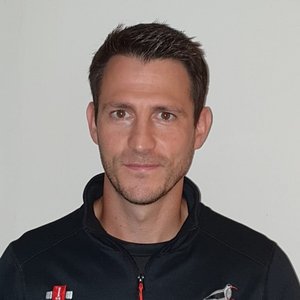 Chris Anderson
School and Club Development Officer (East & Lead)