Primary School Competitions
Our schools competition offer has grown significantly over the last few years . We now offer both secondary and primary events.
Primary Cricket Competition Offer
Primary Countdown Cricket Events:
U11 Hardball Competition
Year 6 Mixed
Year 6 Girls
Year 5 Mixed
Year 4 Mixed
Year 3 Mixed
Year 1 & 2 indoor continuous cricket & outdoor rapid fire skills festivals
What is Countdown Cricket?
Countdown Cricket is a simplified version of cricket where the number of balls left in the innings are counted down from 60 (in the case of Dynamos Cricket) so everyone knows how long is left in the game.  The team with the most runs wins. The match can be scored on an app to make the whole process easier.
What is Continuous Cricket?
Continuous cricket is an age-old game that keeps players moving. The game develops fielding skills and encourages thoughtful placing of the ball by the batter. STRIKING & FIELDING. Continuous cricket. A ball is bowled underarm to a batter who hits the ball and runs between 2 wickets.
What is Rapid Fire?
An innings consists of 1 turn per batsman for each 5 payers in a team. On their turn, the batter will hit 5 balls from batting tees, towards the fielding line (they may not hit the balls backwards). Once they have hit all 5 balls, they start to run around 2 set of stumps. Fielders must not move until the 5th ball has been hit. The felding team then retrieve the balls and place them back on the batting tees before running back behind the fiedling line and shouting rapid fire. This the end of that batters turn. Once all 5 have batted, the total number of runs between the stumps is what the next team have to beat.
Which schools are eligible?
Countdown Cricket competitions run in Cornwall are open to state or private primary schools throughout the county.
Secondary Cricket Competition Offer
Secondary School Winter Cricket Events
U15 Boys Indoor Cricket
U15 Girls Indoor Cricket
U13 Boys Indoor Cricket
U13 Girls Indoor Cricket
Year 7 Boys Indoor Cricket
Year 7 Girls Indoor Cricket
Secondary School Summer Cricket Events
U15 Girls Chance to Compete Softball Festival
U13 Girls Chance to Compete Softball Festival
Year 7 Girls Chance to Compete Softball Festival
U13 Girls Hardball Cup
Hardball Cup - U12, U13, U14 & U15 Boys
All secondary school cricket competitions are open to both state and private schools across the County.
For more information on any schools cricket competition, including how to enter, please contact Michelle Kent: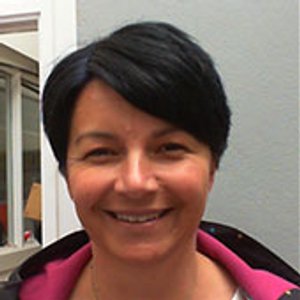 Michelle Kent
Administrator / Project Manager / Schools Competitions