Welcome to Kirsty Thorp - Women and Girls Development Officer
Cornwall Cricket Board have the pleasure of welcoming Kirsty Thorp to the Cornwall Cricket Development team as the Women and Girls Development Officer.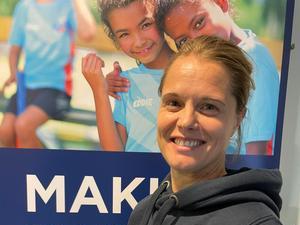 Kirsty comes from Cambridgeshire having moved with her family to Cornwall over the summer. Kirsty comes with a wealth of sporting experience and has over the last two years worked for the Cambridgeshire Cricket Board as their Women and Girls Participation Manager.
Kirsty's main role and Cornwall's ambition is to grow the number of girls teams across the county making sure that the coaching workforce is developed to sustain the growth of the girls game. The role will also be responsible for creating a competition offer for the girls coming out of All Stars and Dynamos cricket encouraging girls to get accustomed to playing for clubs and up the competition pathway.
Joe Skinner, Managing Director of Cornwall Cricket said, this is an exciting development and one that we must deliver moving forwards. We have to make cricket a game for everyone and Girls cricket has the potential to grow the game in a really positive way for Cornwall. Kirsty will bring a bundle of energy and positivity to our organisation and I am sure she will have that infectious nature with volunteers, clubs and of course the girls playing the game. This is also a great time for clubs to start developing their girls' offer and Kirsty will be there to help.
Kirsty Thorp stated, "I'm really looking forward to getting started with my role at the Cornwall Cricket Board, with exciting times, my vision is to help build strong club foundations coming from the grassroots and to create new opportunities across the county to grow the female game, not only just for the talented women and girls but also to provide opportunities at a participatory level.
I aspire to inspire females to stay in sport because everyone should be invited to feel, excepted, included and have an opportunity to gain the confidence through the love of the game."
If you would like to get in contact with Kirsty, you can do at: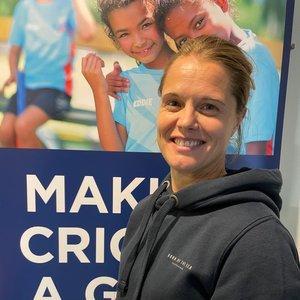 Kirsty Thorp
Women and Girls Development Officer