ECB Launch the 'Inspired to Play' Grant
WHAT IS THE INSPIRED TO PLAY GRANT?
The Inspired to Play Grant Scheme 2022 aims to increase the number of children (boys and girls aged under 18 years) participating in the game by supporting the delivery of recreational cricket activity for these groups during the months of June – September 2022.
The scheme is open to ECB affiliated cricket clubs in England and Wales. The grant is £1,000 per club and is designed to help your Club open up for new and current players this summer.
WHAT THE GRANT MUST BE USED FOR
The types of recreational cricket activity that will be considered under the Scheme are as follows:
Activity that drives new or existing girls' sections.
Official All Stars Cricket or Dynamos Cricket programmes.
Summer School programmes, such as cricket camps for children.
Activity that drives inclusion based initiatives.
Other recreational cricket activity delivered to children.
ELIGIBLE COSTS
Whilst this is not an exhaustive list, applications for a Grant towards costs that directly support the delivery of recreational cricket activity for children, will be
considered, as follows:
Facility or venue hire.
Staff Costs (qualified coaches).
Staff Costs (volunteer expenses).
Admin and project marketing costs (Limit of £100).
Playing Equipment – Kwik Cricket, softball, hard ball directly related to the activity.
Coaching Equipment – Cones, bibs, bean bags, Windballs etc, directly related to the activity.
T-Shirts for participants (Limit of £200, excludes Official All Stars & Dynamos).
Trophies, Medals for an end of event presentation to participants directly related to the activity (Limit of £150).
Catering – e.g. snacks, soft drinks or food for an end of event BBQ for participants and volunteers directly related to the activity (Limit of £200, excludes alcohol).
INELIGIBLE COSTS
Funding of facilities projects (capital expenditure) e.g. purchase of a Non-Turf Match Pitch, large items of grounds equipment such as covers, sightscreens, mobile net cages or grounds machinery such as mowers, rollers etc.
Purchase of other non-essential goods e.g. bowling machines, AV equipment etc.
Projects that are already funded by ECB, EWCT (e.g. Disability Cricket Champion Clubs) or any other third-party funding source (e.g. charities).
Any other expenditure that England and Wales Cricket Trust (EWCT) deems inappropriate.
HOW TO APPLY
Please check your eligibility and requirements by reading the guidance notes
Register your Club on / log in if already registered to the ECB's Investment Management System and select "Inspired to Play" from the list of funding programmes
Complete the application form and sign and return the contract offer letter to release funding
Closing date for applications Tuesday 31st May 2022 (or when the funds run out, whichever is earlier)
For more information and guidance please contact: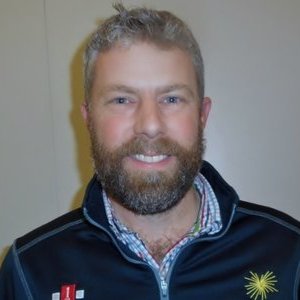 Joe Skinner
Chief Cricket Officer