Cricket playing opportunities for people with disabilities - CCB Launch Super 1s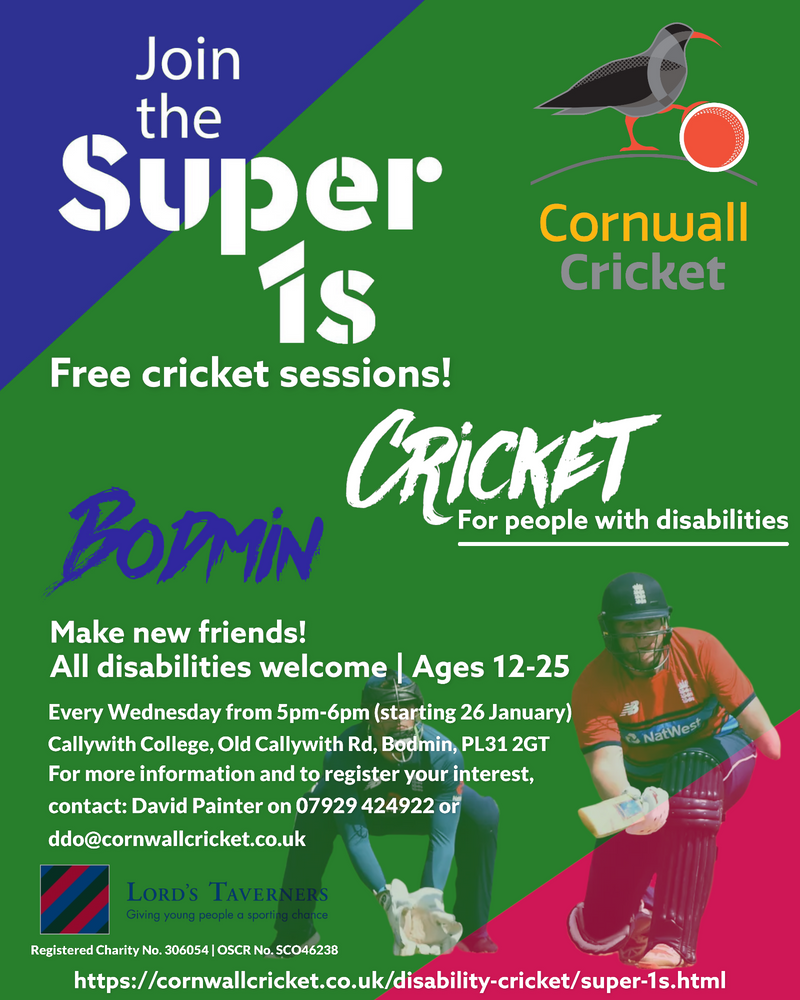 What is Super 1s?
Super 1s is a programme funded by the Lords Taverners in partnership with the Cornwall Cricket Board to establish and sustain opportunities within cricket for people who have a disability. The programme itself allows young people with disabilities to unlock their potential on and off the pitch.
How does Super 1s work?
Many people with disabilities find regular opportunities for sport can be limited. Super 1s aims to make cricket accessible for all and promote a positive impact on participants health, social and psychological wellbeing. Weekly sessions of cricket allow the players to learn new skills and meet new people in a safe and friendly environment.
Super 1s in Cornwall
We are dedicated to providing cricketing opportunities to those with disabilities across the county. We want to use cricket as an opportunity to develop people, encouraging traits such as confidence and independence. The aim is to establish multiple hubs across the county to make cricket accessible for all.
These sessions are delivered by our Disability Cricket Development Officer, David Painter (information below) and a team of casual coaches.
Do not hesitate to get in touch over any inquiries or queries!
Launch Dates:
Mid Cornwall Hub – Starting 7th January, Every Friday fom 5pm-6pm at the Cornwall Cricket Centre, Truro - please click here to sign up
West Cornwall Hub – Starting 10th January - Every Monday 5pm - 6pm at Penzance Leisure Centre - please click here to sign up
East Cornwall Hub Hub – Starting 26th January , Every Wednesday from 5pm-6pm at Callywith College, Bodmin - please click here to sign up
To find out more about how the Lords Taverners are making cricket accessible for young people across the country, click the picture below. To see the impacts of Super 1s and Table Cricket, click here.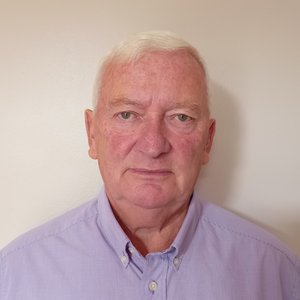 David Painter
Disability Development Officer