Col. R. W. Potts, TD, JP, DL passed away at home with his daughter Lesa present, on Thursday 11th November 2021 at the age of 93, following illness.
The funeral will be held at the Glynn Valley Crematorium, Bodmin on Thursday 25 November 2021 at 1.30pm.
Colonel Ronald William POTTS TD, JP, DL Ronnie Peacefully at his home in Bodmin on Remembrance Day 2021 aged 93 years, formerly of Tredethy, Helland and Lanreath.
Beloved husband of the late Olivia, much loved dad of Lesa, father-in-law of Paul, cherished grandpa of Jenna, Jamie and Jake, dear great grandpa of Hallie, Blake and Senara, dearest brother-in-law of Margaret and partner of Rosemary.
Funeral service at Glynn Valley Crematorium, Bodmin on Thursday November 25th at 1.30 pm. Donations if desired in Ronnie's memory to benefit Army Benevolent Fund, Cornwall's Regimental Museum and Cornwall County Cricket Association, by retiring collection or c/o Bodmin Funeral Services, Old Wall Lodge, Castle Canyke Road, PL31 1DU
His cricket administration in Cornwall spanned almost sixty years .
Cornwall Cricket League
In 1963 Pencarrow Cricket Club was re-elected to the League with 'Major R.W. Potts' listed as club secretary, a post he held for a further nine years.
He was appointed to the Eastern Sectional Committee in November 1967. When Charles Crouch stood down as Eastern Secretary in November 1969, after 16 years in the post, no-one took his place so the various duties were shared. Ronnie took on the duties of General Secretary which he continued for a decade until 1979.
Just a year after joining the Eastern Committee, in November 1968, he was appointed as one of three east Reps to the full League Management Committee. Around the same time, the Western Section AGM voted for automatic promotion and relegation in all divisions, following the Eastern Section's decision to go their own way on the matter in 1967. However, nine of the Senior Western clubs rebelled and withdrew from the League. The full AGM on 8 February 1969 saw apologies and the resignations from the President, Clifton Clark and the Chairman, Maurice Bolitho (Troon). With the League 'in crisis', Ronnie was elected 'Chairman of Committees', less than ten weeks after being appointed to the LMC. He presided over that AGM and subsequent vital meetings.
On March 11 1969 the Western clubs agreed to forego promotion and relegation at the senior level and a breakaway of the Senior clubs was averted. A letter of appreciation was sent to Penzance CC for the action in standing and supporting the League throughout. A similar promotion and relegation scenario happened in November 1975 with a split of the League only narrowly avoided by 32 votes to 25 votes. It was to be a further 15 years before promotion and relegation were accepted across all divisions.
Ronnie continued as League Chairman until 1986. He was elected League President in 1987, following the death of Jack Littlejohns. During the summer of 2004 he felt his position was untenable, after becoming involved in a long-running player/club/county dispute and, 'with much regret', the LMC accepted his resignation.
Bruce Nicholls had just taken over the post of Chairman following the death of Jan Vatcha at the beginning of 2004. The LMC nominated another great servant of Cornish Cricket, Mike Buzza, to become the tenth League President ahead of its Centenary Season in 2005.
Ronnie was unanimously made a Life Member of the League at the 2006 Annual Meeting.
Cornwall County Cricket Club
Ronnie Potts joined the committee in April 1971 representing his affiliated club, Pencarrow. In those days clubs were invited annually, by rotation. The following year he was elected as a general committee member in his own right. He also joined the selection committee that year, a post he was to hold until 2011. He was appointed the Club Chairman in 1989 following the sudden death of Leslie Northey, who was in his twentieth year in the post. Ronnie was made a Life Member in 2001 and awarded the Arthur Lugg Cup in 2007 for services to the club.
In 2012 he succeeded Father Ken Rogers as the Club President and stood down in March 2018, in the week of his ninetieth birthday. He had served continuously on the committee for 47 years. He was succeeded by former County Captain, and the second-highest runscorer, Eric Willcock. Ronnie continued to take an interest as a Life Member and in January 2021 attended a Committee meeting via Zoom, and was in good form just a few weeks before his 93rd birthday.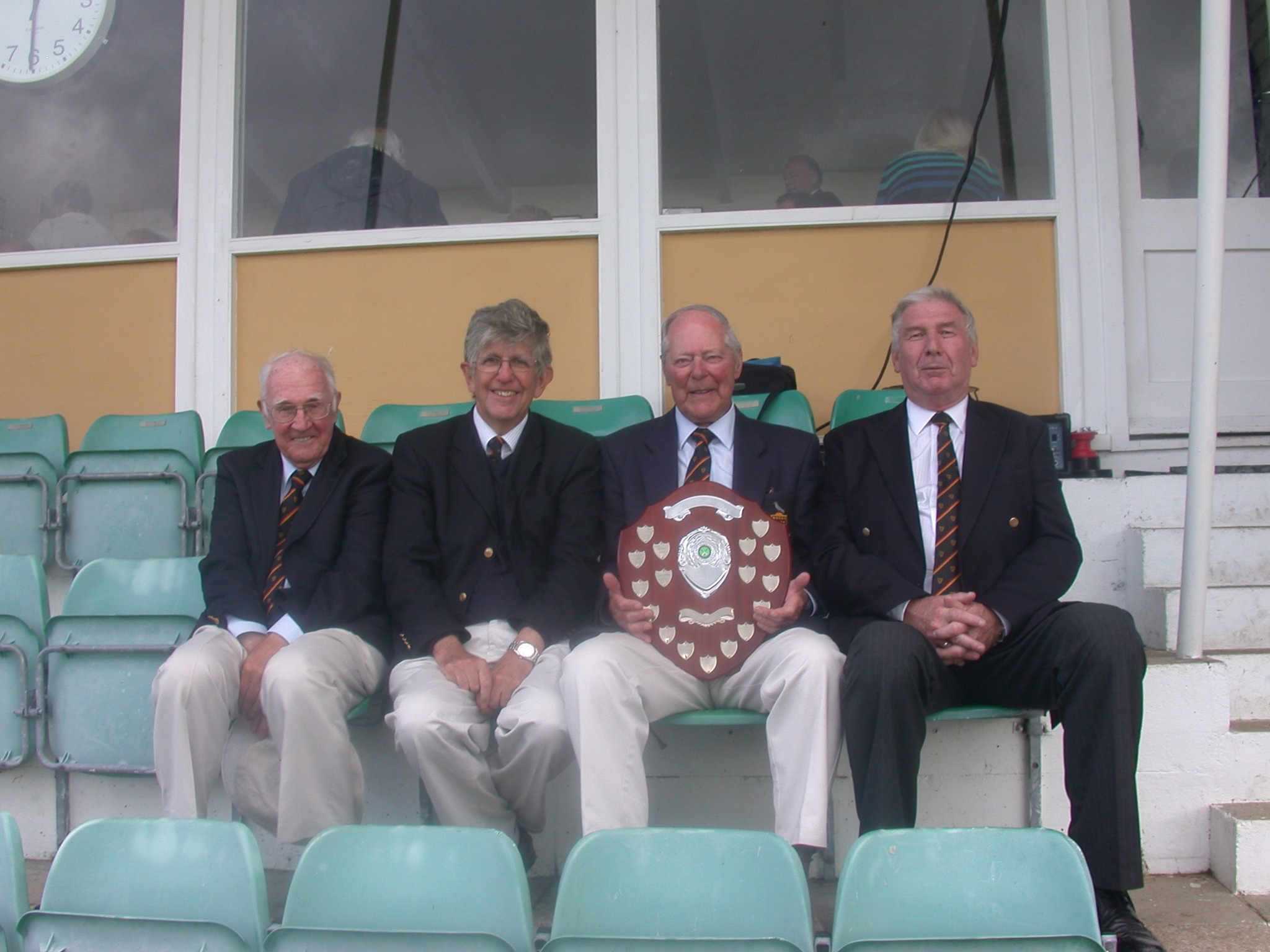 Cornwall Cricket Board
Ronnie was elected the first Chairman on its formation on 26 March 1996. He stood down almost ten years later on 9 January 2006 and was succeeded by Nigel Sanders. Ronnie retired as a County Club Rep on the Board in 2011 when the County Club representation was reduced from two to one as the Board became a limited company.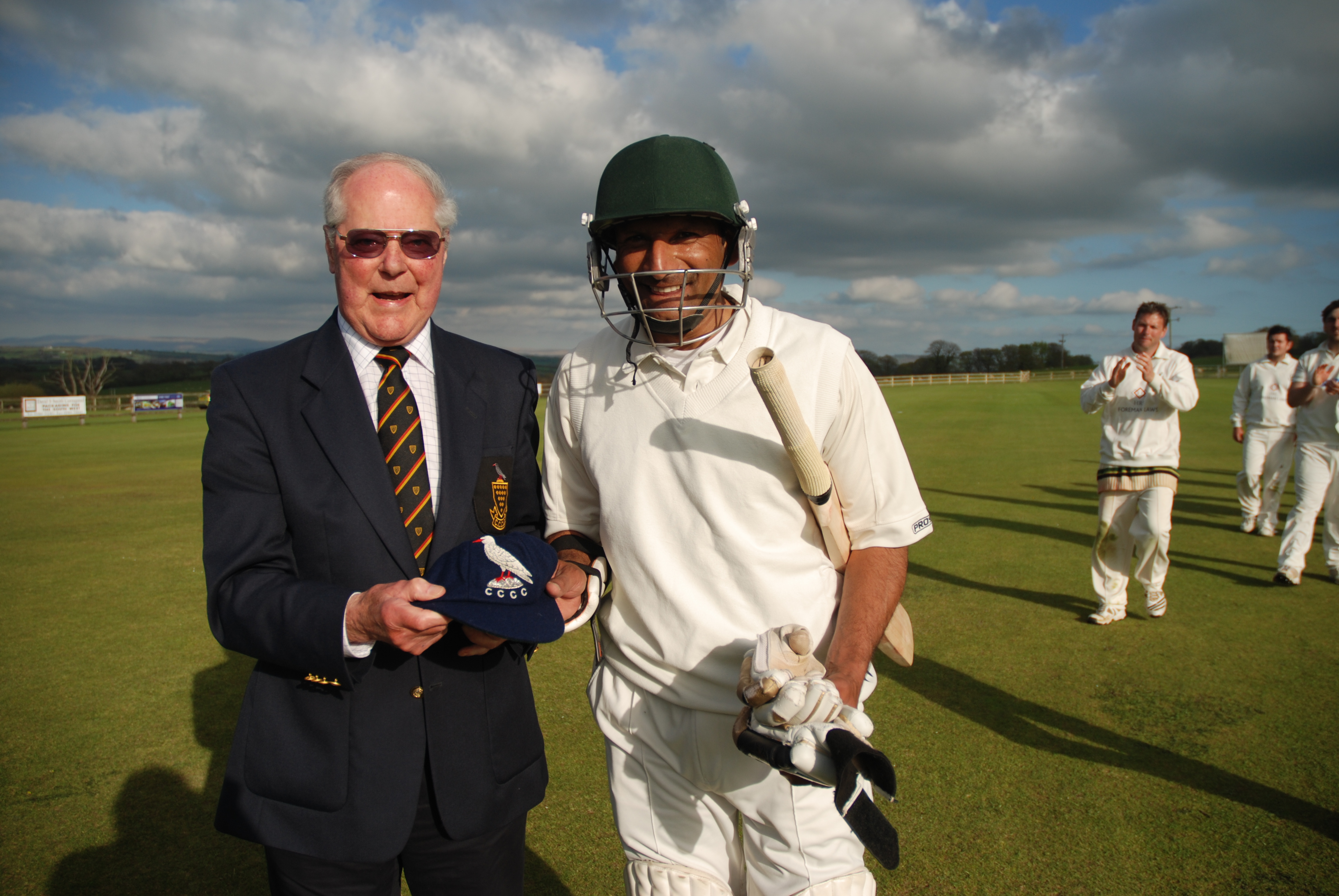 Tribute by Michael Weeks (Cornwall CCC & Cornwall Cricket League)
"I probably first came across Ronnie circa 1978 when I started attending the League AGMs. In those days they were held at 'Old' County Hall at Truro before moving to 'New' County Hall in 1986. Ronnie was always in the Chair and gave both continuity and an air of authority to the proceedings. It was not an easy task keeping control bearing in mind there was a peak of 91 clubs in the mid -'90s. With most clubs having two votes, and everything determined by a show of hands, getting through a busy agenda was a task indeed. In his no-nonsense fashion, Ronnie would announce the count simply as "Carried" or "Failed" and move on to the next proposal. No one dared to question the numbers! Back in those days, there were no card ballots let alone the electronic voting we are adopting nowadays.
Before the forming of a countywide League in 1990, Ronnie often attended both the Western and Eastern Sectional AGMs each Autumn. Back in those days, it might be fair to say neither Section had too much time for the other with different promotion and relegation rules in place and a significant difference of opinion in whether games should be rearranged due to weather. Ronnie braved the trips west to listen to the often strong opinions made at the Holmans Sports Club at Camborne and subsequently at Camborne School of Mines at Pool. At the full AGM Ronnie then had to steer a difficult course at times but had fairness, neutrality and the good of Cornish Cricket at heart. Everyone was never going to be pleased and debates over rearranging, in particular, often saw the heat rise at County Hall.
I first sat with Ronnie at a League Management Committee, at Truro Cricket Club, on Armistice Day, 11 November 1992. Bearing in mind his military background it was somewhat significant for me that he passed away on the 29th anniversary of that particular meeting. Another coincidence was that it was on the eve of the 127th anniversary of the formation of the County Club on 12 November 1894 at the Talbot Arms, Lostwithiel, presided over by Lord Robartes of Lanhydrock. The rest is history as they say of which Ronnie played a significant off-field role.
Incidentally, the LMC of 1992 was full of great servants to the League. Syd Trembath chaired it alongside the likes of Keith Davis, John Spry, Mike Evans, Bill Hocking, Pete Moores, John Harbinson, Nick Carter and Gerald Penberthy, who all gave Ronnie, as President, great support.
Not everyone would have got the opportunity to get to know Ronnie just from his AGM appearances or County Club duties. After I took on media roles for the League they expanded to similar positions for both the Board and the County Club in the nineties so I came to share numerous meetings over a couple of decades. I have to say, though from different backgrounds, he always treated me with great respect. Even when he was forced to step down from attendances in later years due to failing health his interest was very much still in place as evident by his unexpected 'Zoom' appearance in early 2021.
Although he spent over four decades as a Club and League Administrator the County Club was the major part of his cricketing summers, representing the county on both home and foreign soil. Nowadays the County team is competitive and picks up wins on a fairly regular basis – never easy at this level. It was not always the case and Ronnie well knew that, having served as a selector for the best part of 40 years. The decade of the '80s was memorable for a lot of things but Cornish championship victories did not feature highly on the list - only seven in 91 games. The Western Division was formed in 1983 and we propped up the ten-team table in nine of the first eleven seasons. It was not the most joyous of times to travel the country as a Club Official. Things got better under the captaincies of Godfrey Furse, Gary Thomas and Tom Sharp. The noughties, thankfully, saw the strike rate improve to 21 wins in 73 championship games. Then came the first-ever title-winning season in 2012 and Ronnie, amongst others, was close to tears on that memorable September morning at Truro.
I'll end with a couple of lighter moments I recall from Ronnie's county times. There was a game at Camborne where the 'red' flowed over a leisurely luncheon interval. On emerging into the sunlight from the Roskear pavilion Ronnie asked me the score. I informed him we had lost four quick top-order wickets after lunch. " What, What!" he exclaimed with panic all over his face.
Then there was the first-ever three-day game, played at Bridgnorth against Shropshire in 2001, which I stood in for the legendary 'Condor' as the scorer. We travelled by coach on Sunday for a Monday start and had a lunch break booked in a pub in the centre of Okehampton. As the Roast Beef carvery settled Ronnie came over to me. Looking across to the players he enquired "Ah, which one is our debutant?" I pointed him out and added, "I thought you would have known Ron, you selected him!" He took it in good heart and I'm glad to say we remained on speaking terms.
Thanks for the dedication and lifetime of service to the County.
RIP Ron ".
Michael Weeks
Cornwall Cricket League Secretary
Cornwall CCC Assistant Secretary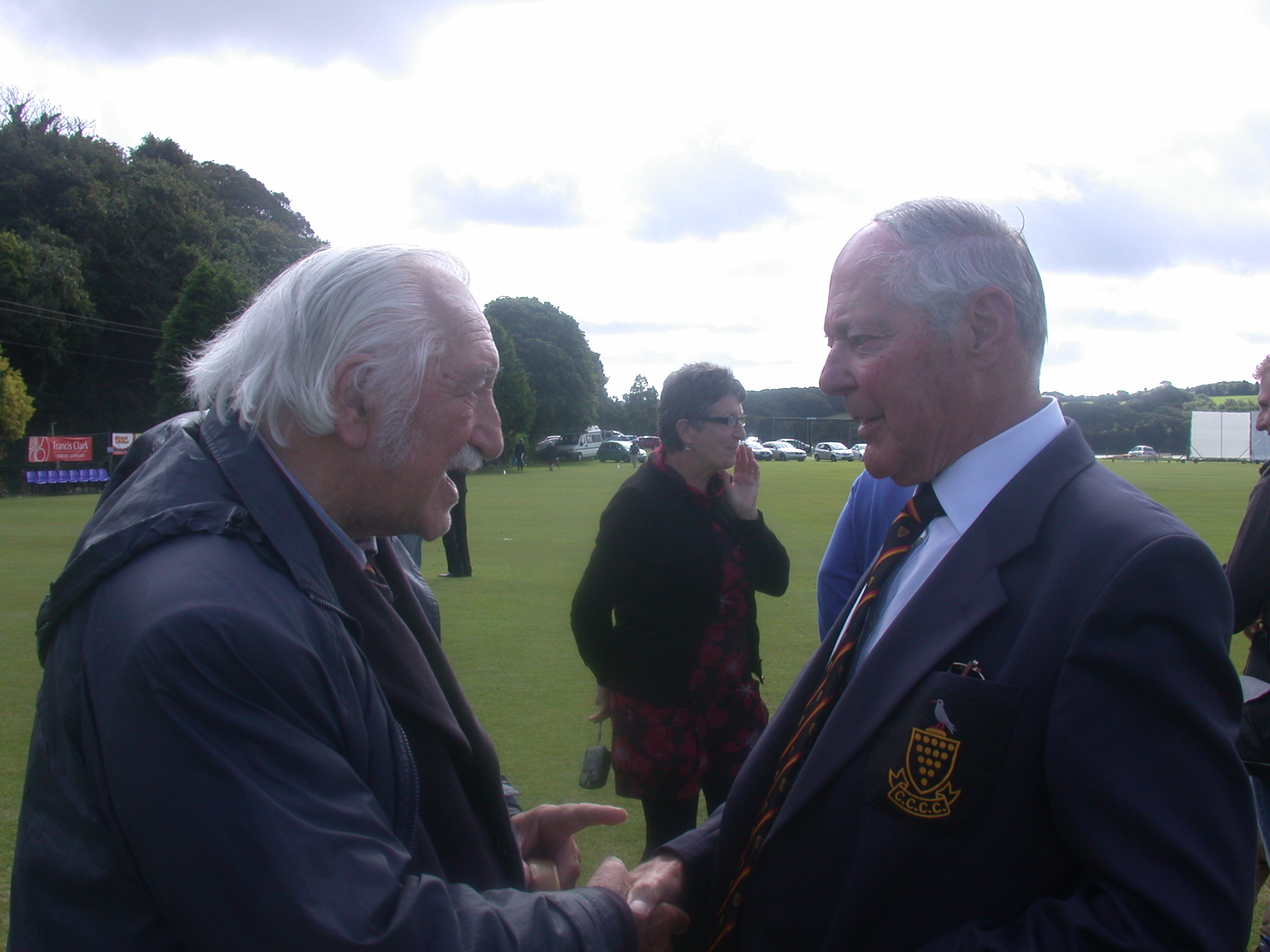 Many will associate with Ronnie's cricketing interests but former Western Morning News journalist, current LMC member and President of Veryan CC Robert Jobson gives a fascinating insight into Ronnie's life outside cricket which probably few would have known.
"As a young Cornish soldier brought up at Rock, on the banks of the River Camel, the watershed moment in Ronnie Potts' life occurred when he met Prince Chula Chakrabongse and signed up as his aide-de-camp.
Prince Chula, whose grandfather and uncle had been Kings of Siam until that country became Thailand and their Chakri dynasty forfeited absolute power, migrated to Cornwall in the 1940s to live in a country house at Tredethy, near Bodmin.
A noted author of books about Siam and motorsport, the Harrow and Cambridge educated Prince had previously run a motor racing team from his White Mouse garage in Hammersmith, London, a short distance from Brooklands, the premier track of that era.
He named his three ERA (English Racing Automobiles) Hanuman, Romulus and Remus. His flamboyant cousin, Prince Bira, was the Lewis Hamilton of his day and raced in Romulus with great success.
After the Second World War, which saw Thailand run by a fascist government and allied to Japan, Germany and Italy, Prince Chula opted for a peaceful life in Cornwall where Ronnie Potts was recruited as his personal assistant, agent and trustee.
Following the deaths of Prince and Princess Chula in the early 1960s, Ronnie continued to retain close links with the family and their surviving daughter Narisa, after whom Bodmin Town Band's recently restored headquarters is named.
As well as serving the Siamese Royal Family, Ronnie became a leading figure in Cornwall's post-war Territorial Army. When the Queen Mother opened the Tamar Road Bridge in 1962, it was Major Potts who led the Duke of Cornwall Light Infantry's Guard of Honour.
He was promoted to the rank of Lieutenant Colonel in the late 1960s, shortly before the Territorial Army was disbanded by the Ministry of Defence. He went on to become a much-respected Colonel-in-Chief of Cornwall's Army Cadet Force.
Ronnie was awarded the Territorial Decoration, became a Deputy Lieutenant of Cornwall in support of the Lord Lieutenant and was also a long-serving Justice of the Peace at Bodmin.
Although he endured sadness in his private life, his love of Cornish cricket was a compensation. It saw him play for the DCLI, the Cornish Choughs and Pencarrow, where he served the club as secretary on its return to the Cornwall League in the 1960s.
Whether on the field of play, immaculately attired in a hooped cap, club sweater and cream flannels, or reclining in a deck chair on the boundary, resplendent in Panama hat, blazer and county tie, he had no rivals as Cornwall's best dressed, best-behaved gentleman cricketer."
Robert Jobson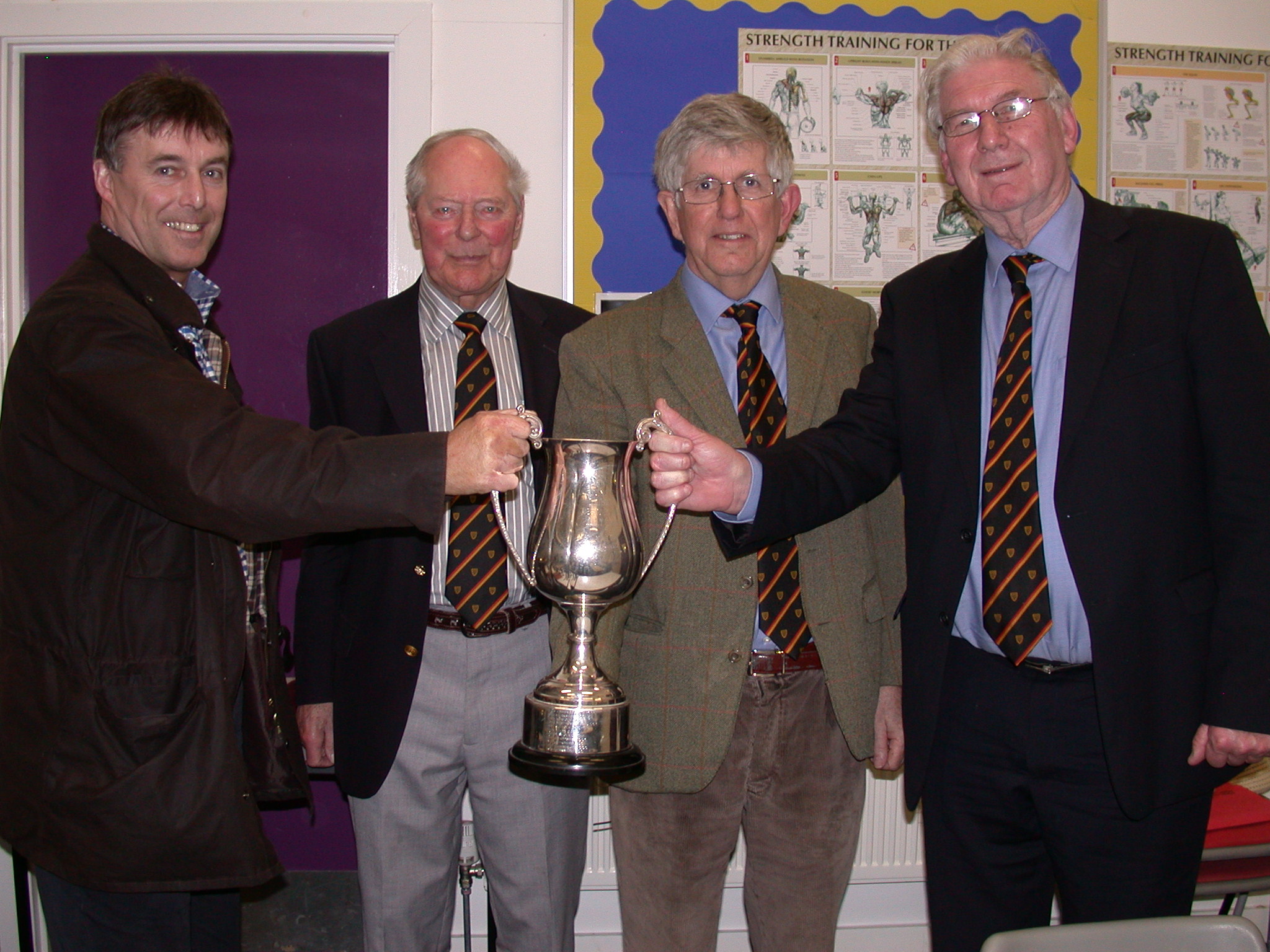 The Cornwall County Cricket Club Chairman Michael Williams reflects on Ronnie's fifty years of service to the club:
"It was fitting that Ronnie was able to witness Cornwall winning the Minor Counties Championship,for the first time in the Club's long history, as President of the County Club, which he had served so well over nearly two generations.
During his years serving Club, Board and League committees he was influential in the uniting of Cornish cricket with the removal of the division between East and West and the formation of a countywide Cornwall Cricket League. He was also a keen advocate for the development of Youth Cricket and the improvement pathway, which has resulted in some young Cornish players going on to play First-class Cricket.
During his time the results of the County side improved considerably and the 50 over National Trophy was won for the first time in 2015.
He was blessed with an easy charm and a sense of humour. Both these characteristics served him well as an "ambassador" for Cornish cricket, both home and away. He will certainly be missed on a personal level by all those many people who enjoyed his company, but the Club and Cornish cricket in general have every reason to be thankful for Ronnie's devoted service over so many years".
Michael Williams
CCCC Chairman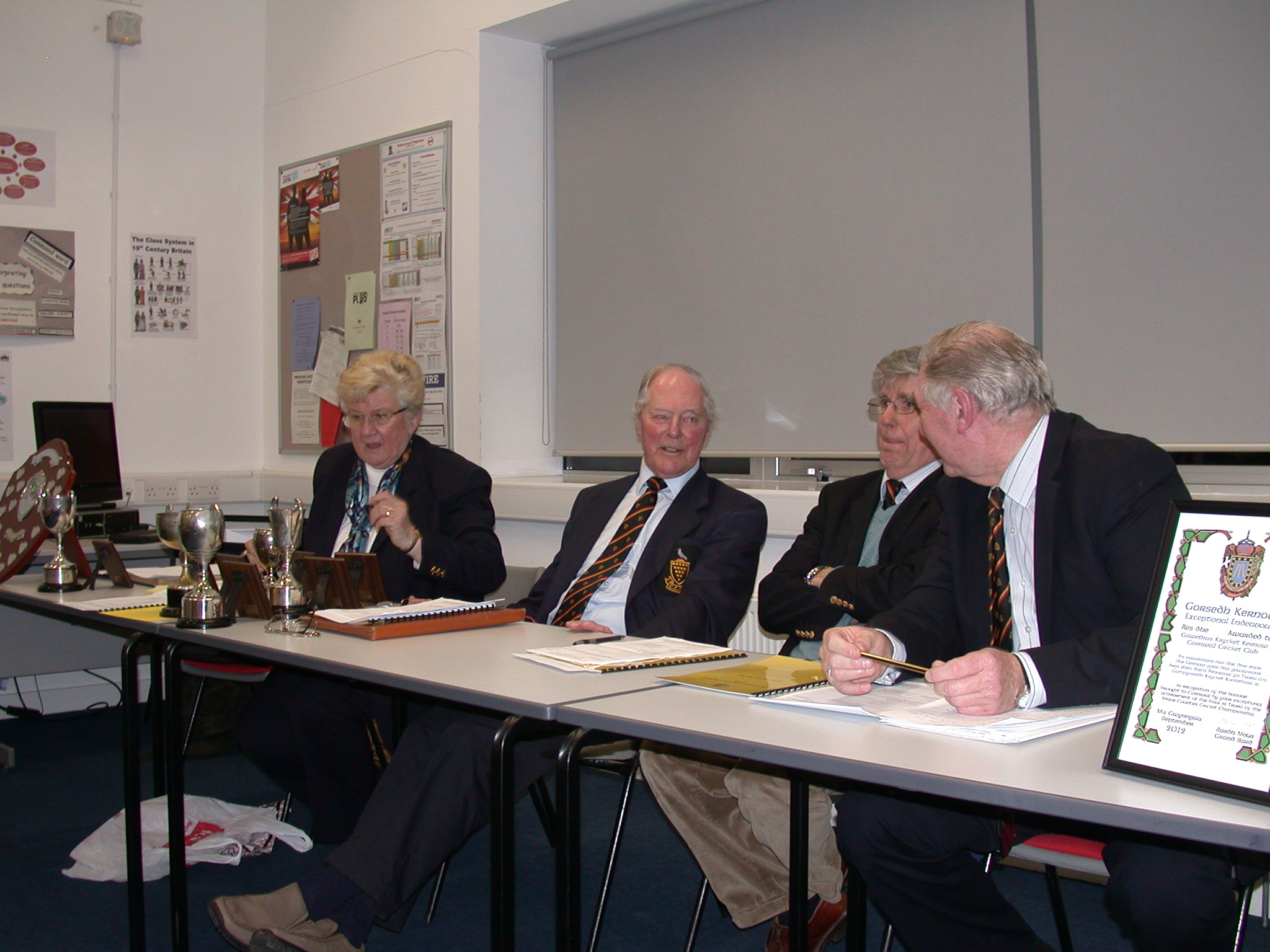 The Cornwall Cricket League Chairman Mark Mitchell has paid this warm tribute:
"Sad to hear the news that Ronnie Potts has left the crease. Ronnie served the Cornwall Cricket League for a massive 36-year stint, much of it as Chairman and President. It makes him one of the greatest contributors to the officer roles in the history of the League.
Added to that, he was a great servant to the County Club, which is where I first met him, around 45 years ago. With no strong club allegiance, he gave his time for cricket itself and dealt with tough decisions in a fair and amenable manner.
Altogether, he was really just a genial fellow cricket lover to those of us who knew and served with him.
RIP Ronnie."
Mark Mitchell
CCL Chairman
From former Cornwall Cricket Association Secretary Edward Leverton
"I was so very sorry to hear this news.
My sincere condolences to his surviving family and very many friends across cricket.
I can't remember a time, during my many years in Cornwall, when Ronnie was not involved in cricket.
I got to know him through attending League meetings with Fowey CC and later through the County Club and Cornwall Board.
For so many years he was a real cornerstone in Cornish Cricket and I feel privileged to have known him.
Rest in Peace my friend and thank you for so many years of dedication."
Edward Leverton