Girls Cricket
In recent years, female cricket participation has been on the rise, across all ages and abilities. To continue this momentum, it's important to create plenty of opportunities for players of all ages to develop their skills and showcase their talent.
Whether you're beginning your cricketing pathway as an All Star, enjoying playing cricket with friends at school, or are an established hard ball cricketer, Cornwall Cricket has something for you!
---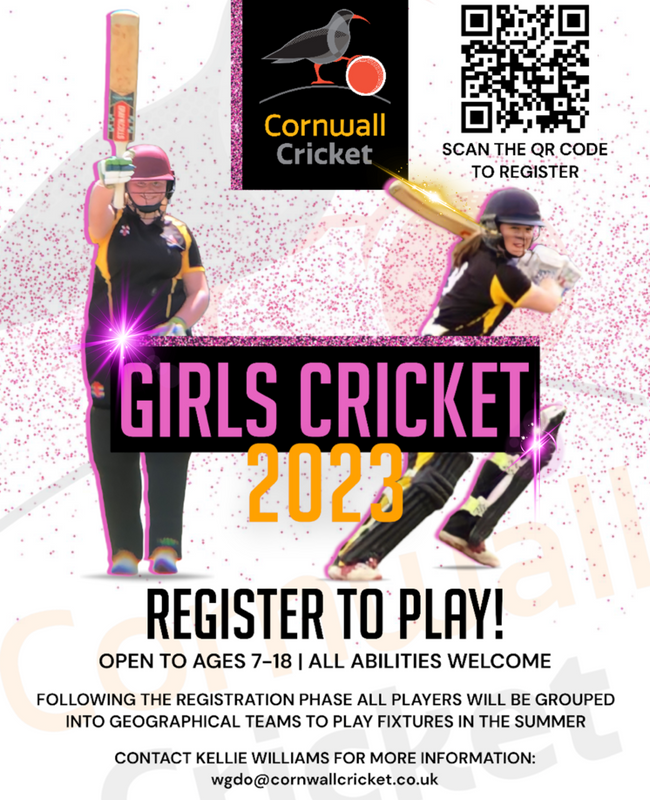 Cornwall Cricket are excited to announce that this year, we are introducing a brand new playing structure for girls cricket. This is to provide more players the opportunity to play girls specific competitive cricket throughout the summer.
To give you some context, please see the previous structure, and the proposed structure for 2023 detailed below, and how they compare.
Previous Structure
Only 3 clubs playing girls specific fixtures
Limited opportunities for girls that are not affiliated with these clubs
Occasional friendly games played
Many girls wishing to play girls only cricket are not able to, because their local club doesn't have enough girls to create a full team
2023 Structure
All female players aged 7-18 given the opportunity to register (via form below)
Players will be grouped by age and location to form franchise/district teams
Cornwall Cricket will then organise games for these teams to play
Girls will not be restricted from playing girls only cricket if their local club doesn't have enough girls to create a full team
Players of all abilities are welcome
CLICK HERE to register to play this summer!
We encourage all girls interested in playing cricket this summer to register for this, as it will provide a great opportunity for them to play girls only cricket, and create new friendships. This will help to develop them as young people, as well as becoming more confident cricketers.
---
Interested in joining a local club for regular sessions? Follow the link below:
Find a club that offers All Stars, Dynamos or junior cricket.
---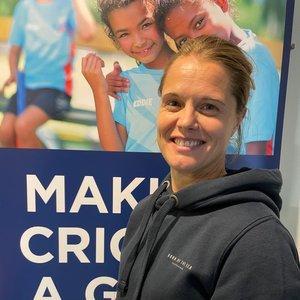 Kirsty Thorp
Women and Girls Development Officer