Girls Cricket
In recent years female cricket participation has been on the rise, across all ages and abilities. To continue this momentum, it's important to create plenty of opportunities for players of all ages to develop their skills and showcase their talent.
Whether you're beginning your cricketing pathway as an All Star, enjoying playing cricket with friends at school, or are an established hard ball cricketer, Cornwall Cricket has something for you!
To find out about come coming girls cricket festivals this summer, CLICK HERE!
---
Interested in playing cricket?
Find a club that offers All Stars, Dynamos or junior cricket, including clubs that offer girls only sessions.
---
If you are a club looking to host a Girls Cricket Festival, please contact Cornwall Women & Girls' Development Officer: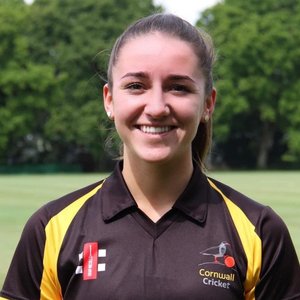 Kellie Williams
Women and Girls' Development Officer