Cricket Young Leaders
Cornwall Cricket will again be involved with the Young Leaders in Cricket Programme in 2022.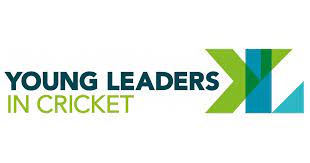 To register for the enthuse session, 1st February 2022, 7:00pm online, to register your place on the Enthuse session click here
The purpose of the programme is to give young people between the ages of 14 and 16 the opportunity to acquire new skills and develop leadership skills that will allow them to volunteer within their cricket club and/or school.
Training given is made up of five modules:
Activator Coaching
Umpiring and Scoring
Grounds Keeping
First Aid
Fundraising
In addition to developing new skills, the benefits to the Young Leader include being a role model to younger members of their club, volunteering qualifies for the Duke of Edinburgh Award scheme and the programme can be used in a University Personal Statement and/or CV.
Cornwall Cricket is working in partnership with Cricket Young Leaders, organisers, to provide volunteer opportunities for the young leaders. If you have any projects or initiatives that you are involved with which require any external help, please get in touch as there could be additional support available.
If your son or daughter is interested in this exciting opportunity and would like to hear first-hand how others have benefited in the past, please click here to book onto a 'Enthuse' presentation evening to find out what exactly the programme is all about. By booking onto an Enthuse presentation, you are not committing to the programme.
If you are unable to attend one of the sessions, but would like to find out more about the programme, you can register your interest on the link as well.
The venues and dates for the presentations are:-
TBC
Benefits of the programme for a young person:
Develop Cricket leadership skills
Improve understanding of the positive impact coaching can have
Gain qualifications and life skills
Become a role model to younger members of the club and school
Contribute towards PE GCSE
Contribute towards Duke of Edinburgh Award scheme
Contribute towards Community Sports Leadership and Sports Leaders UK award in Junior Sports Leadership
Use in University/College Personal Statement and/or CV
AWARDS & CERTIFICATES:
Activators certificate (Cornwall Cricket Board)
IOG certificate
ACO certificate
First Aid certificate of attendance
Fundraising certificate
VOLUNTEERING OPPORTUNITIES:

Participants will be required to volunteer for 20 or more hours in as many aspects of the running of the game as they can:
Umpiring
Scoring
Pitch preparation and ground maintenance
Coaching
Warm up
Managing teams
Kit management
Results management
Fundraising