Grassroots Cricket Awards
On Friday 7th October, Cornwall Cricket Board said a big thank you to all the nominated volunteers for the 2022 Grassroots Cricket Awards.
60 people attended the event at The Cornwall Cricket Centre which was compered once again by Trevor Lee.
Cornwall Cricket also took the opportunity to thank everyone in the room for their outstanding contribution to cricket in Cornwall. A message of thanks was also given to those not in the room, all the volunteers who give their time to their club, organisation and the Board. Without the volunteers cricket would not operate. Thank you for all you do!
The Grassroots Cricket Awards are a series of awards which recognise the amazing work carried out by volunteers at the grassroots of the game. During this evening Cornwall Cricket also congratulated the Coach, official, school & teacher of the year.
The winners and Categories for the Grassroots Cricket Awards were:
Connecting Communities - A Club or community organisation which has gone above and beyond the call of cricket to support communities/groups coming back to the game we love. - WINNER - Constantine Cricket Club

Inspired to Play – An Individual or group within your club or community organisation going above and beyond to open the game up to new audiences. - WINNER - Justin Hemmings(Saltash, St Stephens)
Rising Star Award – Young volunteer making a difference – 11 – 16-year-olds - WINNER - Tom Fox-Dean (Grampound Rd CC)
Game Changer – Young volunteer 17 – 25-year-olds making a difference in the game. - WINNER - Dylan Rundle (Men-Looe CC)
Unsung Hero – Those heroes who impact our game and help us make cricket happen. This could be ground staff, coaches, officials, umpires, or other volunteers. - WINNER - Tamsin Heayn (Truro CC)
Growing the Game – A league volunteer, committee member, or administrator going above and beyond to support clubs and help increase the number of games played. - WINNER - Nick Matthews (St Austell CC)
Lifetime Achiever – That one individual who has given many years of service to your club or community group you could not do without. - WINNER - Sandy Richardson (Falmouth CC)
Cricket Innovators – Someone who has brought new ideas and/or implemented new systems to improve your club or community group. - WINNER - Mark Rundle (Men-Looe CC)
Safe Hands Award - An individual that has gone above and beyond to create a positive environment for young people to enjoy the game. - WINNER - Nathan Aird (Men-Looe CC)
Tackling Climate Change - A club or community organisation that is addressing the threat climate change poses to cricket, by making sustainable changes to operations, adapting their facilities and/or engaging their local community - WINNER - (Callington CC)
Volunteer Grounds Management Team of the Year - Aim would be to reward and recognise those volunteers who are making a real difference at clubs. Those who are working hard and improving the places where the game is played - WINNER - (Wadebridge CC)
Coach of the Year - A coach who has dedicated time and effort to both club cricket and county age group cricket. Sometimes going above and beyond what is exepcted - WINNER - Neil Curnow (St Just CC)
School of the Year - A school that has committeed to driving cricket across all areas of the curriculum in lesson time, after school activity, externall fixtures and competition entry - WINNER - (Penryn College)
Teacher of the Year - That teacher that has made a major impact on their schools cricket across all age groups and genders, going above and beyond normal timetabled lessons to improve standard and offers of cricket available - WINNER - CAM BIDGOOD (Penryn College)
Official of the Year - That official who has given hours of their own time and commitment not only on Saturdays but in other aspects of cricket like training, admin etc - WINNER - Margaret Ireland
Disabililty Volunteer of the Year - A volunteer who supports and coaches cricketers of all ages enabling them to join in and learn the game - WINNER - Pete Nayler
Cornwall Cricket will be delivering the Grassroots Cricket Awards in 2023 so if you have deserving volunteers please make sure you nominate them.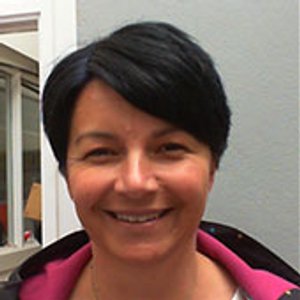 Michelle Kent
Administrator / Project Manager / Schools Competitions
vInspired online awards
The vInspired online awards recognition scheme recognises the hours and skills of young volunteers and enables them to create a downloadable social action CV.
The awards at v10, v50, and v100 reflect the hours spent volunteering. vInspired also run a national awards programme and young people can be nominated through an online portal.
Find out more about the vInspired online awards.
Local Authority and County Sports Partnerships
Active Cornwall annually run their own local sports awards. It is not only a great way of rewarding and recognising your volunteers but will also boost your club's profile with the community.
To find out more please get in touch with Active Cornwall here: Active Cornwall
Club events
The big events are great but it's often the club-based events that really make the difference to your volunteers. Whether it is the players making an end-of-season meal for everyone, or including volunteers in the end-of-season awards, it can really make your volunteers feel a key and valued part of the club.