Cornwall Cricket Appoint Jane Law as Cornwall Safeguarding Officer
Cornwall Cricket Board are delighted to welcome Jane Law to our professional team as the part-time Cornwall Safeguarding Officer.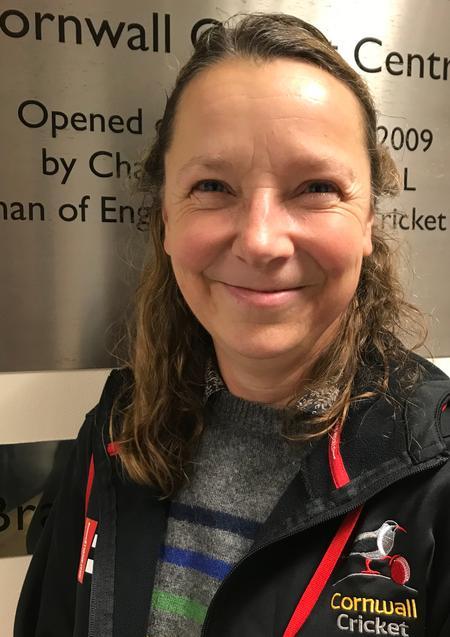 Jane comes from education in Primary schools and is an active music teacher. Jane has a wealth of experience in safeguarding within Education and will be able to support our game in a caring and supportive manner.
Jane Law will head up the Cornwall Cricket Safeguarding sub committee and is responsible for our volunteer Board and Club Safeguarding Officers as well as our associations in their safeguarding practices. Jane will also be available to support players, parents and volunteers should there be a concern at any stage.
"This is the first time that we have had an employed Safeguarding Officer and is an example of how seriously Cornwall Cricket takes our safeguarding across all involved in cricket. Cornwall Cricket are committed to providing a safe and family friendly environment and this position will certainly help us and our community clubs provide this." Joe Skinner, Chief Cricket Officer.
Jane Law stated, "Never has there been a more crucial time to raise the profile of safeguarding and inclusivity in cricket and to tackle any difficult issues in a thorough and professional manner. I am delighted to take on the challenge of this new role, in which I will be wholeheartedly committed to providing support to all in raising standards and increasing awareness in these vital areas. I am really looking forward to meeting my new colleagues and everyone involved in cricket clubs across the county, where I hope to fulfil my role in an enthusiastic and positive way."
We would like to thank Adam Widdison who was our lead Safeguarding Officer. Adam is not departing but is moving to a new role within Cornwall Cricket Board, but for his commitment and diligence in this role during his term we would like to say thank you. Jane, Adam, and Mike Jelbert, our Safeguarding Officers, will provide a valuable safeguarding team for Cornwall Cricket Board moving forwards.
If you at any stage need to get in contact with Jane Law, you can do at cwo@cornwallcricket.co.uk