Funding and Fundraising
The Cornwall Cricket Board have produced a comprehensive guide for clubs to support them with accessing funding, including:
Download the Cornwall Cricket Board Fundraising Ideas Pack here.
Download the ECB Funding Guide for Clubs here.
See below for a number of funding sources that clubs could be eligible for. When applying for any grant funding we strongly recommend you take the time to see if you project meets the aims and criteria of the funding body before applying. If you are unsure after reading their website please contact the funder directly to clarify.
PLEASE NOTE: DUE TO COVID-19 A NUMBER OF FUNDING BODIES HAVE PAUSED FOR APPLICATION OR HAVE SETUP SPECIFIC EMERGENCY FUNDING TO HELP CLUBS WHILST NO SPORT CAN TAKE PLACE.
ECB Funding – ECB Sources of Grant Aid and Funding for Cricket Clubs – Interest free loan scheme and the County Grant Fund (coming in 2021).
ECB - County Grants Sheme - The County Grants Fund aims to support ECB affiliated Cricket Clubs to create welcoming environments, provide enhanced facilities and playing opportunities, and to tackle climate change. Grants available from £1000 to £10,000 to clubs where there is a known need to develop.
To apply or register you will need to visit the IMS (ECB Investment Management System). You will need to create an account to register if you have not yet done so.
Please download the guidance notes
ECB - 'Inspired to Play' - The ECB have made available upto £1000 to clubs linked to All Stars and Dynamos Cricket or even running a summer camp programmes for continued activity. Activity or any other activity that will engage these groups to continue over the summer period.
To apply or register you will need to visit the IMS (ECB Investment Management System). You will need to create an account to register.
ECB – #Funds4runs – The £1m investment, jointly funded by the ECB and LV= GI, will focus on key areas where access to cricket support or cricket itself has been limited – children from deprived backgrounds, diverse communities, disability groups and women's and girls' programmes.
Crowdfunder - Cricket clubs are increasingly turning to Crowdfunder, working with their communities on a range of fundraising campaigns to generate essential revenue and meaningful fan engagement.
We have a pot of more than £8million in +Extra funding from our partners at Sport England, Sport Wales and Sport Northern Ireland, pledging up to £15,000 on grassroots crowdfunding campaigns.
We are also working with the ECB to support staff and volunteers in the game to identify and develop crowdfunding opportunities in their communities.
When clubs create their project they will automatically be matched to our funding partners, subject to the eligibility criteria.
Get in touch for a chat with our dedicated sports team if you want to find out more. Crowdfunding
Sport England Return to play Fund – This will provide grants of between £300 and £10,000 to help sport and activity groups, clubs and organisations respond to the immediate challenges of returning to play in a Covid-19-safe environment. It'll help community sport respond to the challenges posed, such as having to deliver in smaller groups, having the correct hygiene and safety equipment and giving training to club volunteers.
Sport England Small Grants Scheme – (Curently NOT available as Sport England are prioritising a return from Covic-19) Awards from £300 to £10,000 to not-for-profit organisations to help more people get active. The funding is for projects involving adults and young people aged 14 or over, which meet one or more of the aims of their 'Towards an Active Nation' strategy.
Sport England Community Asset Fund – (Curently NOT available as Sport England are prioritising a return from Covic-19) is a programme dedicated to enhancing the spaces in your local community that give people the opportunity to be active. There are a number of things we want to achieve with this investment, but most importantly we want to help local organisations to create good customer experiences and financially sustainable facilities that benefit their community for years to come – which may mean providing help to get things up and running too.
Sport England- Return to Play: Active Together – This crowdfunding initiative will help sports clubs and organisations set up their own campaigns to help sustain them through the crisis. It's a great alternative if they don't meet the priority groups of the other parts of the Return to Play package, and we'll match crowd funds of up to £10,000 to help cover the loss of income.
National Lottery Community Funding – The National Lottery Community Fund distributes over £600m a year to communities across the UK, raised by players of The National Lottery. Cricket clubs in the past have particularly had success with the Awards for All scheme, for grants between £300 and £10,000.
Tesco Bags for Help – Bags of Help is Tesco's local community grant scheme where the money raised by the carrier bag charge in Tesco stores is being used to fund thousands of community projects across the UK. The projects must meet the criteria of bringing benefits to the community. Bags of Help is administered by Groundwork How does Bags of Help work? Bags of Help is always open for applications from charities and community organisations. Applications are assessed by Groundwork to ensure they are eligible. In areas where application numbers are high, Tesco colleagues will shortlist the projects to determine which go forward to the customer vote.
Three community projects in each local area will be voted on by customers in Tesco stores throughout the UK, with projects changing every other month. Following the vote, the project that received the most votes in its area will receive a grant of up to £4,000, second place receiving up to £2,000 and third place up to £1,000.
St Dennis and Nanpean Community Trust - A community trust established to support individuals and projects (primarily with grant aid) in the St.Dennis & Nanpean parishes in Cornwall, UK.The Trust receives £200,000 a year during the construction period and around £100,000 per year during the operational life of the CERC.
Two Grant Funds available – small (for grants up to £1,000) and general (for grants greater than £1,000). You can apply in two ways, though our online submission forms, or by downloading an application form and submitting it via the post. Check the deadline for your submission / application for each month's funding cycle by clicking here.
Cornwall County Council – Locality Budgets – Each County Councillor has a locality budget fund. Councillors can make grants to support projects or activities that benefit the communities they represent and help meet the Council's strategic objectives. Not-for-private-profit voluntary or community groups (including town and parish councils) can apply.
The Landfill Communities Fund – This has generally cosed now in Cornwall as the last Landfill has colsed and is under restoration, however, SUEZ is still able to offer Cornwall community organisations grants if they fit in with their grant criteria. A number of clubs have had sizeable grants through SUEZ Communities Trust.
Cornwall Community Foundation – Cornwall Community Foundation has a range of different funds designed for small community and voluntary groups working to help local people across Cornwall. Awards are targeted grants to grassroots community groups, charities and social enterprises to support the people that need help most. Our aim is to make Cornwall a better place to live and work and create positive change for one and all. If your community group or charity operates in Cornwall or the Isles of Scilly and you are supporting people in Cornwall it is likely we will have grant funding available to support your work. Grants of £1000 - £5000.
Cornwall Cricket Trust – A charitable trust with the simple aims of helping more young people, volunteers and women to play and enjoy the great game of cricket and the talented to become future stars of the game. Clubs and individuals can apply for small grants to help with achieving the above.
Cash 4 Clubs – Cash 4 Clubs offers all sports clubs in the UK the chance to win grants ranging from £250 to £10,000. It is a simple scheme aimed at giving community clubs a helping hand and provide the opportunity to raise the money they need to invest in their club.
Supermarket Community Funds – A number of supermarkets have local community grant schemes where the money raised is used to fund local community projects. Have a look at Tesco Community Grants, Cooperative Local Community Fund, Waitrose Community Matters.
Toyota Parasport Fund – A new UK-wide funding programme to improve the options available to disabled people to get active and make a lasting impact on the grassroots landscape. Activity providers from across the UK who have registered on Parasport are eligible to apply for support to improve the quality and quantity of sport and activities available to disabled people. This £250,000 funding opportunity is available to support specialist equipment and training (depending on location).
Aviva Community Fund – Set up your community project and you could access some of the £250,000 each year from Aviva as well as crowdfunding through your own network.
Give To Local – Through GiveToLocal, people support their local clubs not only because it's a great thing to do but because they can also be rewarded with access to offers and discounts at local businesses, meaning donating to their local club can actually end up saving them money!
Online Fundraising – You can get free donations from retailers to your club through members online purchases, have a look at Easyfundraising or Club Together Now
Crowdfunding – Raise funds through an online campaign using the power of social networks. Clubs have raised thousands of pounds in the past with small donations from people and bigger pledges from local businesses. There are a number of platforms including Crowdfunder, GoFundMe, Just Giving
---
Sponsorship – sponsorship from companies/businesses/individual's is a great way of bringing in funds for a club as well as establishing links with the community. Take a look at this guide to 'Making Sponsorship Work' from grassroots sport sponsorship company Snap.
---
Community Amateur Sports Clubs (CASCs) – Register as a Community Amateur Sports Club and find various ways raise money and claim Gift Aid, enabling volunteers to spend more time on sport and less time on administration.
---
For guidance on facility projects from concept to completion visit the ECB site here.
Generating Income
All-In-One Subscriptions / Match fees (discounted for early payment)
Breakfast Club (Match Days)
Vice Presidents annual subscription
Themed Dinners
Six-a-side Tournaments (Club / Pub / Other Sports)
Superstars format activity
Loose Change Box on the bar / in Club
Involvement with other sports
Golf Days (Individual club or combined with other clubs)
Sponsorship (Make sure you sell your product to the potential Sponsor / What is in it for them)
Mid-Season lunch for volunteers
Pavilion Hire – health checks, Physiotherapist, Weddings, etc
Grassroots Media (Posters in Changing rooms)
Being Operationally Smart – Some Ideas to help you consider what you do as a club to manage your Club!
Talk to your players, do not assume you know what they want
Create an annual club handbook to go out to the community and club members, helps sell what you do.
Community Interest Company, register for exception from rates
Develop a grant writing team with the skills to complete with quality
Shop around for utilities, electricity, gas, etc.
Community Armature Sports Clubs, CASC, Rate relief
Clubs to have greater interaction with their local schools, communication and advertising of coaching, the future.
Moving forwards the club forums will be based on your needs, so please inform us of what you need to help us shape the events. For us to help, you need to help us so please tell us your wants for the future forums.
To help clubs we have collated the club development booklet and the club development plan template (below). The former will be updated on a regular basis so please make sure you have the up to date version on your system, download by clicking the link above.
Development Planning
To support clubs in annually planning for cricket activity or facility developments please see this template Development Plan compiled to support you clubs development needs. This template gives a good explanation of how to use it effectively.
Click for Word format

Development-Plan-Guidance-and-Template.docx
ECB Facility Developments and Funding
The ECB have the potential for funding Pavilion or Net projects, they are a last up funder so you need to make sure your finances are in a position to then seek top up funding. As a club you need to make the CCB aware of the project, total cost, design etc. The CCB will prioritise the project to the ECB which will allow the ECB to allocate funds in a calendar year.
To find out more follow the links below.
https://www.ecb.co.uk/be-involved/club-support/club-facility-management
ECB-Approved NTP Systems Suppliers
If you would like any advice on facility developments as a Club or indeed a School, or where your club / school currently sits within the Cornwall Facility Strategy please make contact with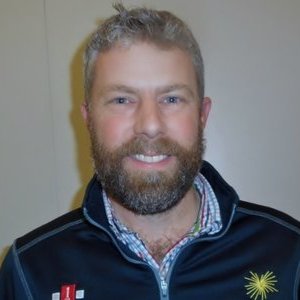 Joe Skinner
Managing Director