Table Cricket
What is table cricket?

Table cricket is an adapted version of cricket, played on a table tennis table and specially designed to give young people with a disability the chance to play and compete in the sport we all love.
How does it work?
This is a very strategic game! There are different scoring zones around the table and, just like in regular cricket, fielders have to be carefully positioned to prevent runs or to get the batter out.
Teams of six take it in turn to bowl or bat, with the bowler using a ramp to deliver the ball (either a regular ball that runs true or a weighted one that swings around). The batter scores by hitting the ball into the scoring zones, avoiding the fielders if they can!
How does it help young people?
Alongside the enjoyment of playing the game and competing, table cricket has been shown to develop teamwork and social skills among players. It also helps coordination and cognitive skills.
The game is played by young people with both learning and physical disabilities. It enables young people to understand tactics, draw the best out of team players and to build a social life.
For the young volunteers involved in coaching and umpiring, table cricket helps to develop self-confidence, leadership skills and enhances their future employment prospects.
Table Cricket in Cornwall
In partnership with The Lord's Taverners, Cornwall Cricket are able to offer a progamme of competition and coaching for schools across the County.
Cornwall Cricket will provide the opportunity to learn the game before competing against other schools. This can be purely for fun but may also lead to an invitation to the County Finals.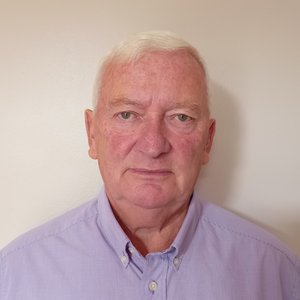 David Painter
Disability Development Officer