Disability Champion Clubs
The Disability Cricket Champion Club initiative is designed to help clubs create time and space for members of their community with different needs to enjoy the game of cricket.
The club will be supported with ECB funding, additional kit and resources, it will soon become very apparent that there are far greater benefits to being a Disability Cricket Champion Club.
In Cornwall
Cornwall Currently has five Disability Champion Clubs, to find out more about the cluband where they are based, please click on the club name.
Penzance CC
These clubs offer weekly training during the season and competative opportunities.
If you are interested in joining in, please contact David Painter, Disability Development Officer.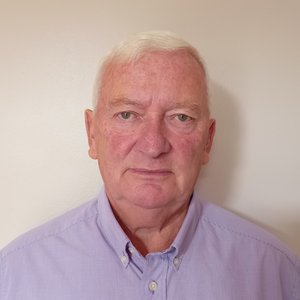 David Painter
Disability Development Officer
If you would like to become a Disability Champion Club please see the offer below and make contact with us.
Funding
All Disability Cricket Champion Clubs will be able to access ECB funding to support the promotion and delivery of their inclusive cricket sessions.
Clubs will be able to apply for up to £500 seed funding in their first year, to deploy experienced coaches*; purchase more adapted equipment; or help to promote inclusive cricket sessions.
*A club coach must assist a paid coach to build future sustainability of the programme
Equipment
Every Disability Cricket Champion Club will receive a free kit bag, containing plastic playing equipment and a range of balls and markers to help facilitate coaching drills and games.
Adapted and easy to use equipment can play a crucial role in enabling coaches to ensure that everyone is involved and able to enjoy the game.
Every centre that registers and goes on to be selected to be a Disability Cricket Champion Club will receive a free pack, including:
1 x ECB kit bag
4 x bats
4 x sets of stumps
12 x plastic balls
15 x tennis balls
2 x large tennis balls
1 x large tennis ball with ball-bearings (audible)
24 x cones
12 x PVC Line markers
2 x 10m ropes
What do you need to become a Disability Champion Club
- To be affiliated to ECB via your County Cricket Board (CCB)
- A Constitution
- Valid Buildings, Contents & Public Liability Insurance
- Security of Tenure – Leasehold, Freehold or Rental Agreement (minimum of one year)
- A Club Welfare Officer
- Trained first aider on site at all sessions
- Accessible facilities - If this provision is not currently in place, the ECB will support you to address this
- A commitment from the club to provide a fun and welcoming environment for all
- Adequate space to run an additional section
- Full support of the club committee
- At least one qualified coach to lead the sessions