Girls
Introduction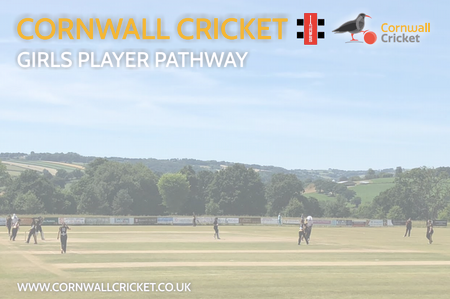 The player pathway, this is the journey a young player will take if they show and develop a number of attributes within their cricket.
This details what each stage of the pathway looks like and what player development looks like within it.
(Download the booklet (click on the image (right) to download)
The philosophy
The pathway is to focus on player development while being competitive within games, rather then be solely focused on results.
This may include opportunities for players to play outside their own age groups where appropriate. Players being encouraged to develop their own thoughts on the game, becoming decision makers and independent cricketers so they have the knowledge and confidence to influence games through intelligent game play.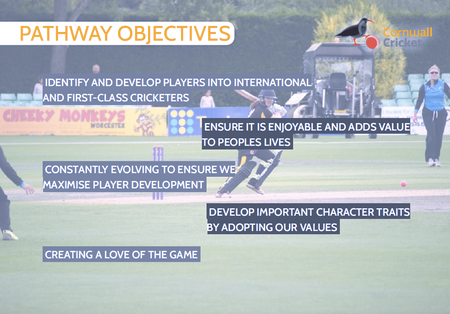 Player development is not linear, each player has their own journey which will take on many challenges along the way, every player will experience adversity at some stage and their ability to come back stronger will prove an invaluable skill in the future. Understanding that learning and development requires effort, perseverance, coping with regression and setbacks as well as success and progression.
Cricket is changing at pace and we need to be in a position to adapt and evolve to ensure we can provide the young players of Cornwall with the best opportunities to develop and challenge themselves. With this in mind the structure in this booklet and you will see may well change over time.