Wiltshire v Cornwall T20 (3)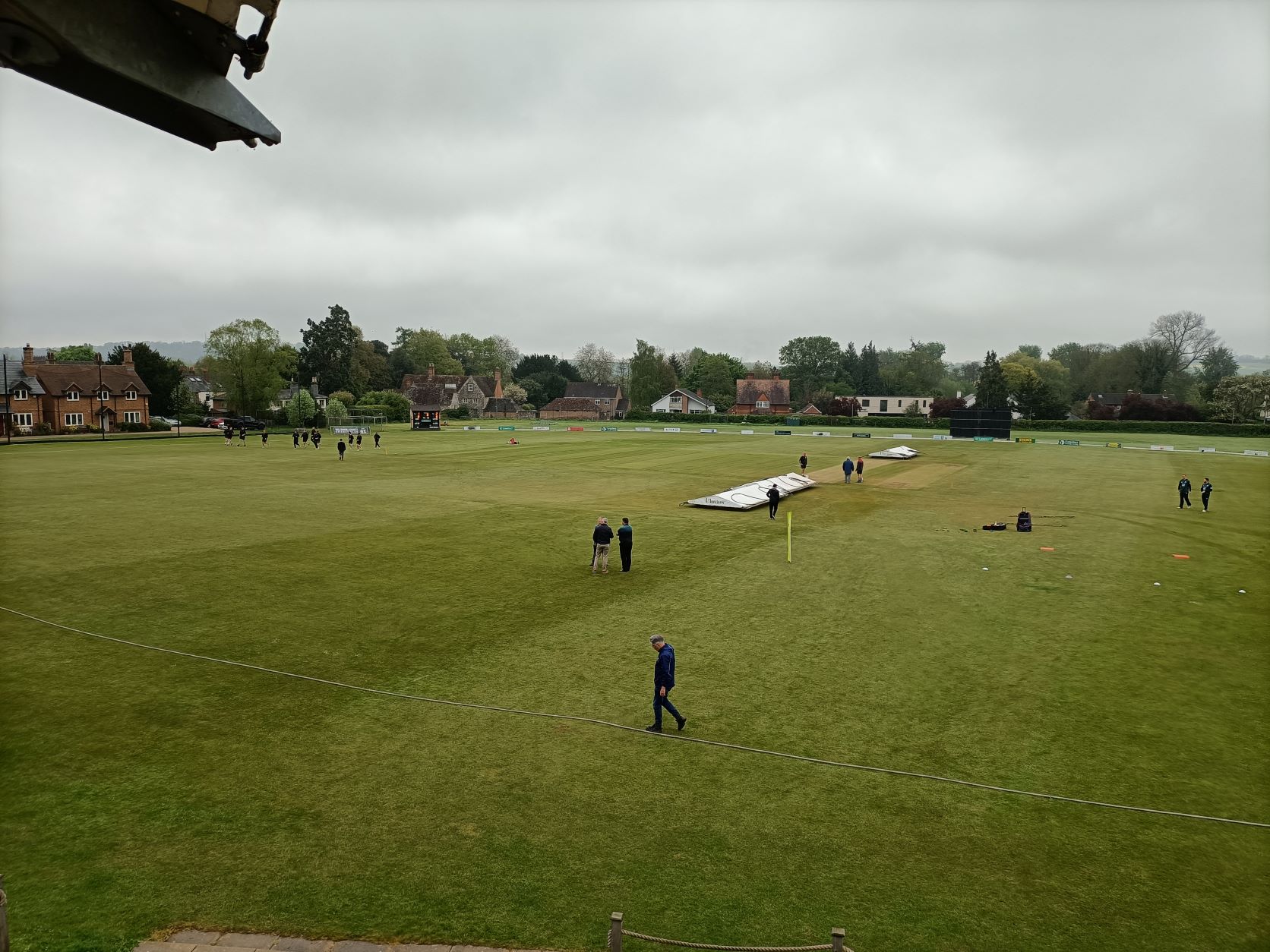 Monday 2 May
NCCA T20 Group 2
Cornwall's hopes of reaching the NCCA T20 Finals Day are in their own hands going into Sunday's final round of matches against Dorset at Wadebridge (11am & 2 30pm). If Cornwall wins both games they will win the group and progress to Finals Day at Tring in Hertfordshire on Sunday 22 May. The scenario was set up after a dramatic weekend of action in the competition. Cornwall had a bye on Sunday but Dorset dropped valuable points with rain causing a cancellation at Colwall against Herefordshire before a defeat in the second game. Dorset ended Devon's hopes with two wins at North Perrott on Monday but the potential for net run rate to decide the group is no longer relevant as Cornwall won both games against Wiltshire at Salisbury on Monday. Going into the final weekend Dorset have 9 points and Cornwall 8 points.
Wiltshire made 163-5 in the first game at South Wilts CC with Ateeq Javid the tidiest of the Cornwall attack taking 1-26 off four overs. Christian Purchase hit 50 off 26 balls including 5 sixes. Matt Robins made 42 before Dan Lello (37no) and Ben Ellis (13no) saw victory by four wickets with seven balls to spare.
Salisbury – Wiltshire 163-5 (E Young 42, B Draper 29; Ateeq Javid 1-26, TJ Dinnis 1-28, TG Sturgess 1-30, CM Johnson 1-35), Cornwall 166-6 (CBF Purchase 50, ML Robins 42, CD Lello 37no). Cornwall (2) beat Wiltshire by four wickets.
In the second game, Wiltshire was dismissed for 93 with Ben Ellis and Tom Dinnis sharing six wickets. Cornwall lost four wickets for 36 before Tommy Sturgess hit 30. However, three wickets fell for three runs with Cameron Harding taking 5-18 to set up a nervy finish. Ellis (11no) and Alex Bone (4no) got the 14 required for the eighth wicket with 16 balls to spare.
Salisbury – Wiltshire 93 (N Clark 27; TJ Dinnis 3-14, BA Ellis 3-32, Ateeq Javid 2-18), Cornwall 94-7 (17.2) TG Sturgess 30, ML Robins 18; C Harding 5-18). Cornwall (2) beat Wiltshire by three wickets
Has the potential to be a huge day for Cornish Cricket!! Would love to see a huge turnout… All support will be very gratefully received! Pack the terraces 🙏 #kernowbysvyken https://t.co/LyhKBvxEgl

— Paul Smith (@SmithyBoy_230) May 2, 2022
ends